Google's new Chromecast adapter brings Ethernet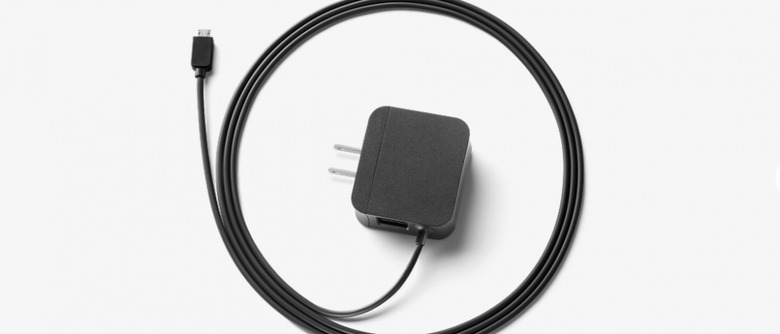 If you love your Chromecast but have poor WiFi, Google has a new solution: a Chromecast adapter with a built-in Ethernet port, allowing you to stream your content through a faster wired connection. It's not required, of course; if you're happy with using WiFi, then there's no need to grab the new adapter. If you've got an Ethernet port near your TV, however, and you don't want to stream over the wireless network that others might be using, it is a nice option to have.
Google introduced the new accessory today; it costs $15 USD and is already sold out, so if you want one you will have to keep an eye on Google's online store and nab it when the next batch becomes available.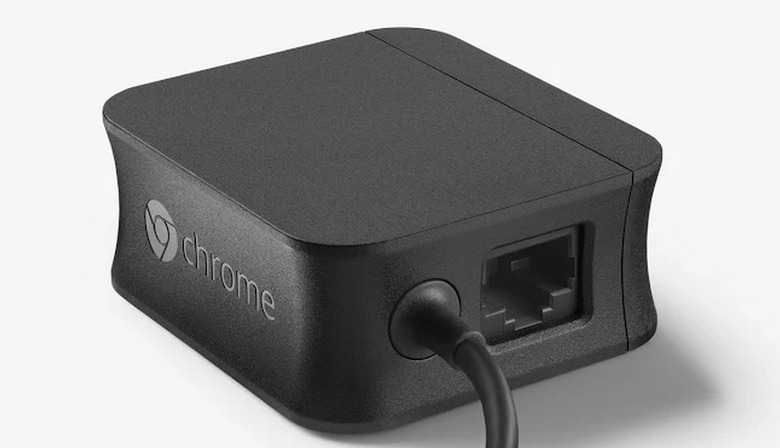 The adapter works exactly as you'd expect — plug it into the Chromecast, plug the Ethernet cable into the adapter, and plug the adapter in.
Google's Chromecast is a small dongle that allows users to "cast" content from their preferred device to their television screen, serving as a set-top box of sorts, only in a more compact form with a more narrow focus. We previously reviewed the Chromecast — check out the review for all the details!
VIA: ZDNET