Google's Nest products burned in latest CR testing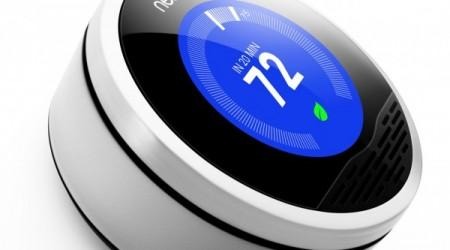 Consumer Reports has tested a slew of connected home products, and the results may surprise you. Headline grabbers like the Nest or Philips Hue system didn't fare well in testing, with Consumer Reports suggesting we either pass or wait for further response from users. With the connected home market booming, it seems some products may be duds.
Philips, which made a big splash with their Hue lighting system, is one to wait for. Consumer Reports notes the setup was easy, but the high price may not be worth it. Though colors were warm and well produced, they actual brightness was just above a 40 watt bulb. Great for mood lighting, but not so great for actual lighting. Also, they're expensive — really expensive.
In the "Never Mind" category (their moniker, not ours), both Nest products made an appearance. Consumer Reports feels the Nest Protect, which monitors your home for both carbon monoxide and smoke, is one to pass on. While it was great at detecting a smoldering fire and great as a CO detector, it doesn't have an ionization sensor, which CR says makes it "poor at detecting a fast, flaming fire". They're also giving it a pass due to recent bugs Google and Nest are working on which disable the alarm feature.
The Nest Thermostat, which put the company on the map, also gets a head shake from Consumer Reports. While it sounds the part, CR notes it's not easy to set up, saying it "wasn't as intuitive as other digital or smart thermostats we tested." They also noted the WiFi connectivity gave some trouble, and "user reviews have complained of nests shutting down the heating system after updates, with a few reports of frozen and burst pipes as a result."
Source: Consumer Reports