Google's Larry Page promises inexpensive tablet future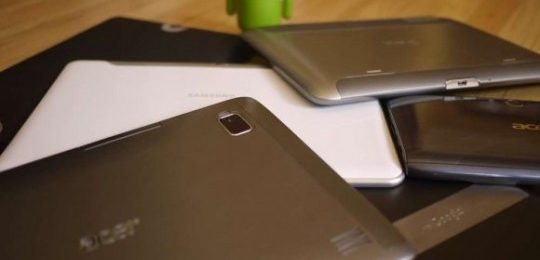 In case you missed the earlier reports Google had their Q1 earnings call for 2012 today. Speaking on multiple things from Search, Chrome, Android, Google+ and more we were able to enjoy a few comments from CEO Larry Page. One in particular (other than their 10 billion revenues) was his quick but subtle answers when questioned about Android tablets. Below are some quotes right from Google's CEO himself.
Google has just wrapped up the earnings call but there were a few things we wanted to share with our readers. For one Larry predicts that CPC (basically pay per clicks) of ads will continue to grow as expected, but Larry himself said, "CPC on mobile will pass that of the desktop and PC soon." Leading us to believe they will continue to push Android and the mobile ad market extremely hard moving forward. When he says "Mobile" that is smartphones and tablets both — and not just Android. This leads us to the more important hardware comments by Larry, and that is regarding Android tablets.
Google CEO Larry Page:
There's been a lot of success on some lower-priced tablets that run Android, maybe not the full Google version of Android, but we definitely believe that there is going to be a lot of success at the lower end of the market. As well, with lower-priced products that will be very significant. It's definitely an area we think is quite important and that we're quite focused on.
During the Q&A the question on Android and tablets was brought up more than once but everyone was very vague on responses. This reply from Larry is the only thing that truly stood out to us. With multiple reports of a budget Android tablet being released by Google themselves we immediately thought of that tablet. We've been reporting on rumors that Google is set to release a budget yet extremely portable and powerful quad-core 7" tablet for the awesome low price of $199 — shattering everything else available and setting the tone for Android tablets. If his comments today about "lower-priced products being significant," and an area they are "quite focused" on wasn't a hint then I don't know what is.
We are starting to see the same thing from others such as Samsung. Just today we got a chance to check out their new Galaxy Tab 2 7-inch with Android 4.0 Ice Cream Sandwich for only $249. With Samsung and hopefully Google bringing impressive tablets to market at a low price point, hopefully the rest follow suite, including app developers. Obviously we didn't hear anything juicy and this is pure speculation, but can't hurt to wonder and dream right?