Google's Group Sharing App Spaces Is Being Shuttered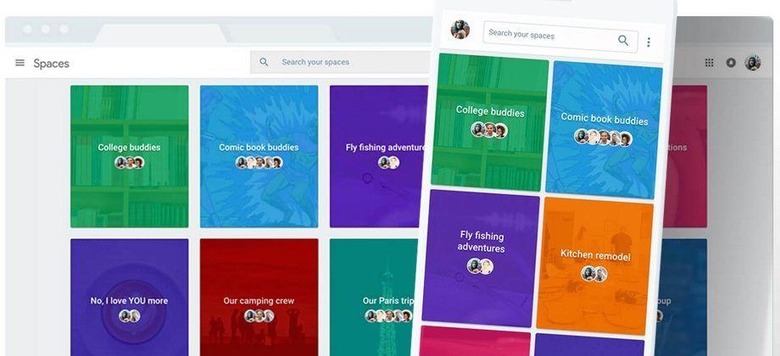 Google has a lot of messaging and social apps/services these days, but today the company revealed that it's putting one of the lesser-known options out to pasture: the group sharing and messaging service Spaces. Launched less than a year ago, Spaces was designed for users to organize group conversations and sharing based on specific topics.
Essentially Spaces was Google's take on Facebook's own experimental app Rooms, which was similarly shut down back in 2015. Oddly enough, many of Spaces features were also available within Google+'s Communities and Collections tools, making it a bit unnecessary as a stand-alone service.
It makes perfect sense then that Google will "take what we learned with Spaces, and apply it to our existing products," as product manager John Kilcline explains. While it probably won't be missed by many, Spaces will join many other services in the Google graveyard, including Google Wave, Google Buzz, and Google Reader.
Starting March 3rd, Spaces will go into read-only mode, Google says, meaning no new content or messages can be posted, but users can grab anything they want to save. On April 17th the service will be shut down entirely, with all content permanently deleted.
SOURCE Google