Google's Eric Schmidt says to ignore Microsoft's statements about Google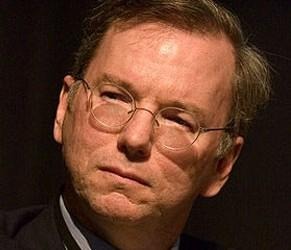 Earlier today, at All Thing's D's conference, D: Dive Into Mobile, the head of the Windows Phone division at Microsoft, Terry Myerson, took a few shots at Google and its Android operating system. He made assumptions that Samsung and Google had a strained relationship and that Samsung is the only smartphone manufacturer to benefit from Android. He also stated that Google may have an entire team working on blocking Facebook Home from the Android operating system. Google chairman Eric Schmidt offered his response to the comments.
Schmidt stated that Facebook Home is a "tremendous endorsement" to the operating system, and that blocking it would go against the "open-source" aspect of Android. Facebook Home launched last Friday in the Google Play store for select Android devices as well as the AT&T exclusive HTC First. While it may have been received negatively, removing it would go against Android's core values. Schmidt says,
"This is what open source is about. It's experimentation, it's new ideas, it's creativity. Removing it would be counter to our public statements, our religion. The answer is no, we wouldn't remove Facebook Home. We're phenomenally happy that people are using Android in these ways. You can't have half-open source. It's open source. Facebook read the manual, they read the rules, and they adhered to them. Good for them. They went to great lengths to remain application compatible"
Schmidt also comments on the supposed strained relationship between Google and Samsung, and says that any statements saying there is tension between the two companies are all incorrect. He says that the relationship Google has with Samsung "has turned out to be a defining one." He says that he visits Samsung in South Korea many times to have discussions with them, and that he appreciated their decision to help out Android in its early days.
Schmidt spoke earlier today at the conference regarding Android's success. He says that there are an average 1.5 million activations a day, and that the total activations for Android will reach 1 billion by the end of this year. He thanks Samsung for most of Android's success, saying that "literally hundreds of millions of phones coming out on the Android platform" are from Samsung. Schmidt says that Myerson's comments are purely fiction. He states, "Why are you listening to Microsoft's statements about Google?"
[via The Guardian]