Google's Adiantum encrypts Android in all forms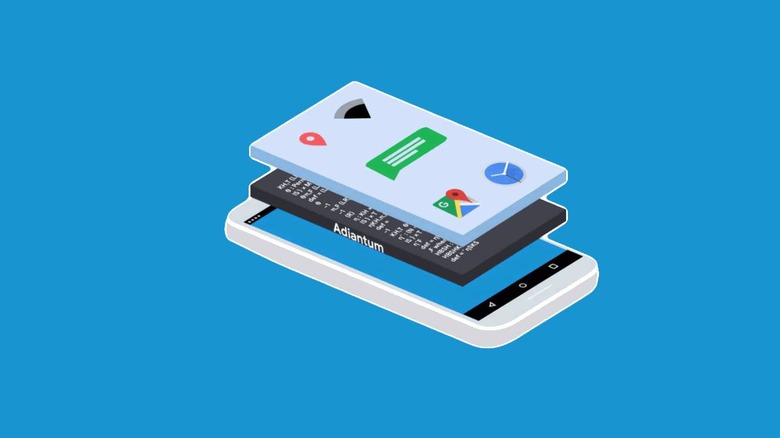 Adientum, not to be confused with the fictional metal alloy adamentium, is a newly detailed security system for Android. The folks at Google that've created this system made it so that all devices could use encryption techniques – not just those with new and advanced hardware for said purpose. With this system, the whole world can rest a little more easy knowing their data is slightly more secure than it was before this system was put in place.
Eugene Liderman, Director of Mobile Security Strategy, Android Security & Privacy Team, wrote a bit about Adientum today for Safer Internet Day. Note that Safer Internet Day was technically just the 5th of February, but Google (and other bits of the web) are continuing through the week. New data posted in support of a more safe web is in Google's best interest – as is the security of mobile devices that connect to the web on a regular basis.
"Adiantum is a new form of encryption that we built specifically to run on phones and smart devices that don't have the specialized hardware to use current methods to encrypt locally stored data efficiently," said Liderman. "Adiantum is designed to run efficiently without that specialized hardware."
This system is meant to secure not only phones, but tablets and other newer sorts of hardware, too. Like smart watches, wearables of all sorts, and smart television sets. Perhaps the most important target for this system for Google right this minute are the waves and waves of Android Go smartphones sold "primarily in developing countries." Those devices have baseline hardware – and by default don't include any sort of advanced security system.
For higher-end devices, Android uses storage encryption with the Advanced Encryption Standard (AES). This system was not intended for low-level devices, televisions, wearables, and etcetera. For those devices, there's Adiantum. Simple stuff, awesome advances for all people – in the future, anyway.
If you'd like to learn more about Adientum, you can have a peek at the research paper Adiantum: length-preserving encryption for entry-level processors. This paper was posted to Ruhr Universität Bochum under code DOI:10.13154/tosc.v2018.i4.39-61 with authors Paul Crowley and Eric Biggers, both of Google LLC. That's posted with the International Association for Cryptologic Research.