Google's Acquisition of AdMob On the Rocks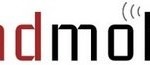 With all this talk of mobile advertisement, especially with Apple rumored to be busting into the market come tomorrow, this is definitely some disheartening news. According to some recent reports that have sprouted Wednesday, the Federal Trade Commission (FTC) might be on the march to vote against Google's buyout of AdMob. An unnamed source talking to Reuters came forward to release the information, talking along the lines of: "significant competitive problem."
The worst part of the whole thing, is that Google could potentially be sued for their actions, if it is indeed determined to be "breaking the rules." Luckily for Google, though, the talks with the FTC are still underway, and it looks like Google may still have a chance to circumvent the negative actions, and actually purchase AdMob. It's been heard that the FTC has been working on growing a legal team in case the FTC determines that Google has indeed done something wrong.
With Apple rumored to be announcing their own mobile advertisement program tomorrow, this could very well be a good sign for Google. After all, they need to try and convince the FTC that they do, in fact, have competition. So, we're sure that more than anyone else out there, the big wigs sitting at Google are crossing their fingers that these Apple iAd rumors are true, and not just a bunch of hot air. As soon as we know more, we'll spread the word.
[via Electronista]