This morning the Halloween Google Doodle was launched, bringing on the company's Global Candy Cup 2015. This is a contest of champions, to be sure. Not at all like Harry Potter and the Goblet of Fire. Except basically the same thing. Pick your house, then get to brooming. You'll be able to play this game on your desktop machine – your laptop, that is – or on your mobile device in the Google Search app. You'll be flying a broom through spooky ghosts and creepy bats on your way to victory – capturing candy along the way.
To access the game, users around the world on Android, iOS, and desktop machines will be tapping in through Google.com and the Google Search app. They'll tap in through the Doodle, then tap in again to launch the game. The game plays a bit like a flying Mario Bros., putting you on a broom on a quest for candy.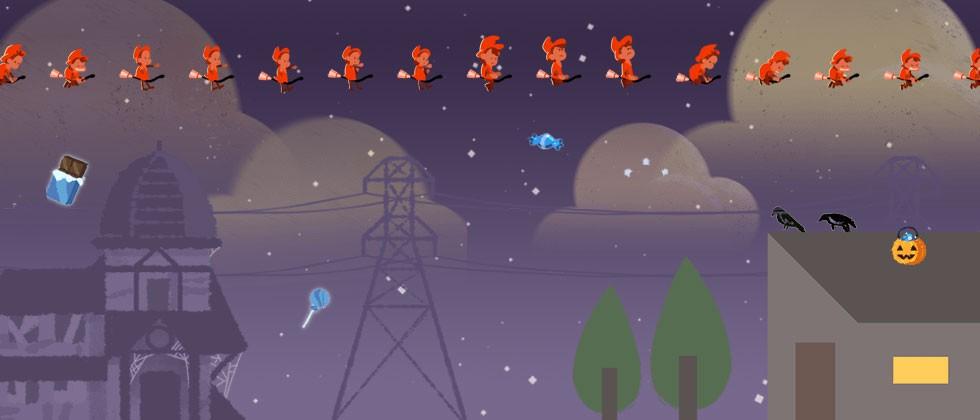 If you hit an obstacle – like a bat or a ghost – you'll be a bit distraught for a moment or two. Once you've recovered, you'll be off to capturing more candy again. This process continues until you're at the end of the course.
This goblet chase is a casual one, to be sure.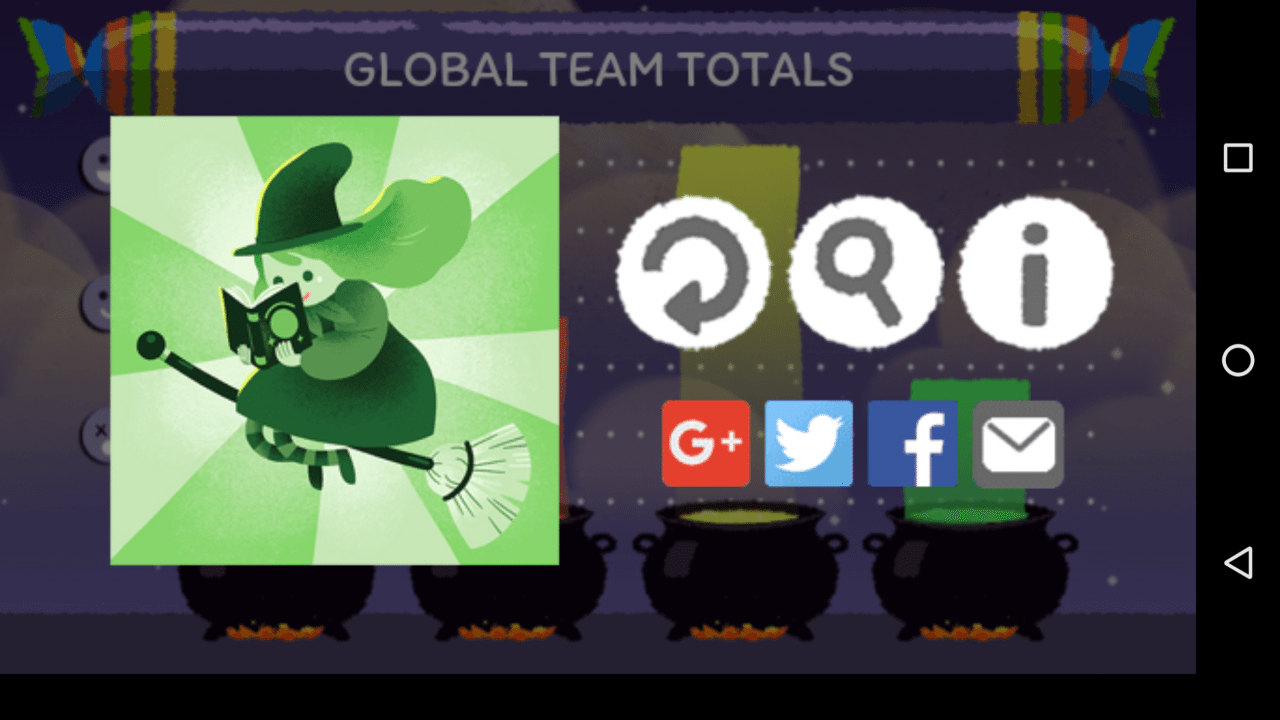 Once you're at the end of the course, you'll see how many candy points you've received, then you'll find how much you've contributed to the global totals. At the time this article is published, Yellow is ahead by a lot. People seem to like cats.
All you'll need to do is hit the Google Search on your Android device or open the Google Search app on your iPhone or iPad. On your desktop machine, simply visit Google dot com in your web browser.