Google X embraces robotics, Titan drone in Alphabet reorg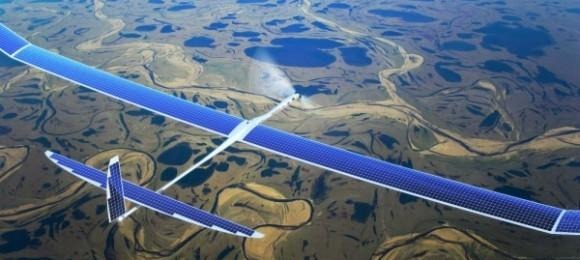 Four months after Google announced its new Alphabet parent, we're still seeing former Google projects and divisions trying to find their proper place in the new, grander scheme of things. And for those that can't, there's always Google X. The seed bed of many experimental and moonshot projects, Google X has formally become an Alphabet subsidiary in October and is now welcoming into its fold two equally amorphous Google experiments, the still unrealized dream of robotics and Google's foray into the skies with drones, both Titan and Wing.
Almost exactly two years ago, Google formally, more or less, made a venture into robotics, sealed by the purchase of Boston Dynamics. This move was credited to the influence of Andy Rubin, who by that time has given up the reins over Android. Yes, the same Rubin who eventually left Google and is now rumored to soon make a smartphone of his own. Google has many interests in the field of robotics, mostly revolving around data analysis, machine learning, and software. So far, very few if not no tangible product has been revealed.
Google's drone projects have been a bit more successful in contrast. It actually has two: Titan and Wing. Titan is meant more to be a compliment to Project Loon, delivering high speed Internet over the skies via solar powered, airplane-like drones. Wing, on the other hand, is less altruistic and is seen to take on Amazon's own drone delivery service. Wing is now reported to be incorporated into Titan. Titan, in turn, will now be part of Google X, instead of "Access" as earlier reported.
It seems that these two (or three) projects are still far from reaching maturity, hence the assimilation into the rather nebulous Google X. Previous Google X experiments that are close to their end goal, or at least have a more solid vision in sight, have already been spun out into direct Alphabet subsidiaries. These include Life Sciences and, though still unconfirmed, Google's self-driving cars.
VIA: Re/code