Google "Project Wing" drone delivery taking flight in 2017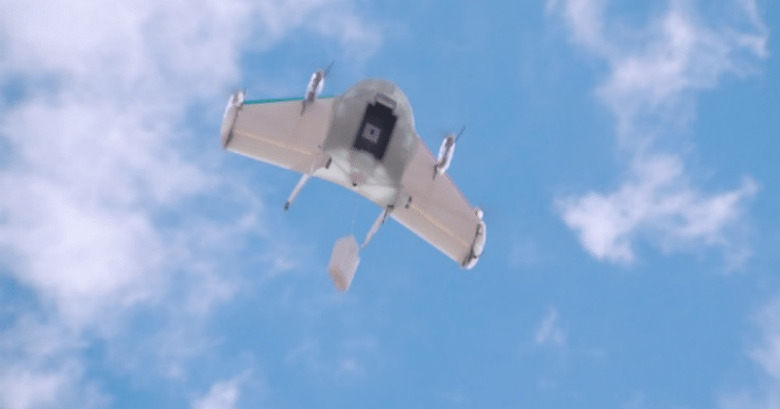 Despite growing concerns over safety, privacy, and legality of drones, it seems that Google will still be pushing through with a drone-powered service of its own in two years' time. After all, since when did similar concerns stop Google from pushing through with its completely autonomous self-driving cars? Apparently, Google plans to commercially launch its drone delivery service, currently codenamed "Project Wing" by 2017. That is according to David Vos, and he should know, since he's the current project leader for the rather surprising venture from Google.
Word broke out last year that Google was testing drones to deliver packages. It was more or less confirmed quickly and was revealed to be dubbed Project Wing. The concept of drones delivering things isn't exactly new anymore. Amazon was one of the first to play with the idea, which did spark some legal debate about this new enterprise. Chinese retail giant as similarly made efforts, going as far as carrying out actual internal trials across its three separate offices in China.
A Google drone delivery service might sound surprising considering it isn't one of Google's core businesses. It does have an Express delivery service, though extremely limited in coverage. While some might see this as yet another way for Google to rival Amazon, it might not be the sole purpose of the drones. Google's self-made drones are capable of hovering at a single location for long periods of time, using a zip-line to lower down packages to the recipient. This makes the drone also ideal for delivering equipment, medical supplies, or relief goods to disaster areas.
But aside from the vague date, Google has not revealed more details about Project Wing. The final form of the drones is still unknown and their exact purpose hasn't been fully revealed yet. Its place in the new Alphabet umbrella company has yet to be explained as well. Given it still has 2 long years, Google doesn't seem to be a hurry just yet. It might also be waiting for much of the furor, and perhaps negative publicity, around drones to settle down a bit before proceeding.
SOURCE: BBC