'Project Wing' is Google's plan for same-day drone delivery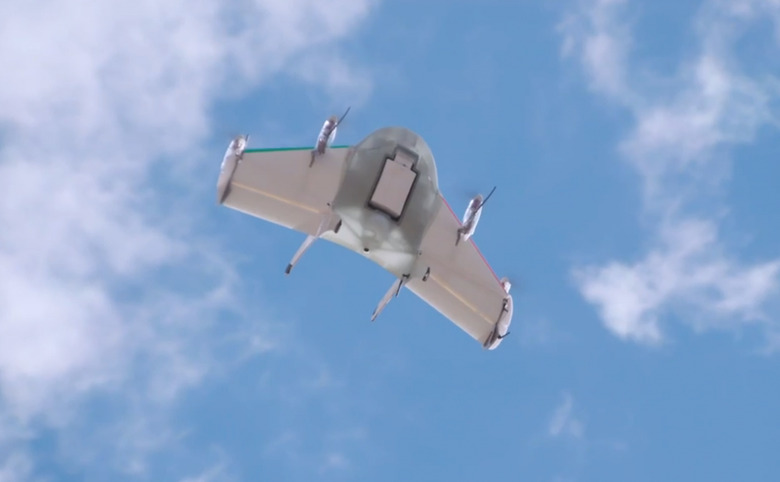 Yesterday, I posited that Google's interest in a massive building in Southern California — formerly the home of one of the biggest airplanes ever built — could be for Google X. The massive chamber would be a perfect place to test moonshot ideas, all while keeping them away from prying eyes. If Google were to purchase the facility for X Labs, they could be flying some of the smallest planes in Building 15.
Project Wing is believed to be Google's delivery drone program, conceived and tested at Google's X Labs in Mountain View. This drone program has reportedly been in the works for two years, with test flights happening in Australia due to that country's more relaxed view on unmanned aircraft.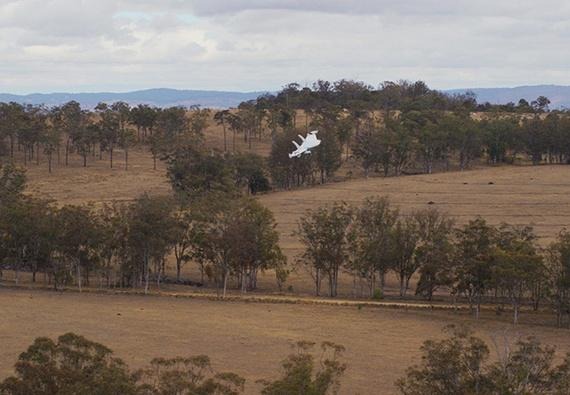 The drone delivery system is designed to bring packages right to you. Flying vertically as well as horizontally, each drone is outfitted with a zip-line for your package. Once overhead, it drops the package, slowing the delivery as it nears the ground. It's as if your package is rappelling down to the ground next to you. The package container rescinds back to the drone when your package is left, and away it goes.
Wing wasn't always intended to deliver packages, though. Originally, the concept was designed to deliver defibrillators quickly to people in need. Google quickly realized that tapping into the 911 system was a difficult, red-tape laden process. The team turned their scope to same-day delivery, where others had been making their own advances.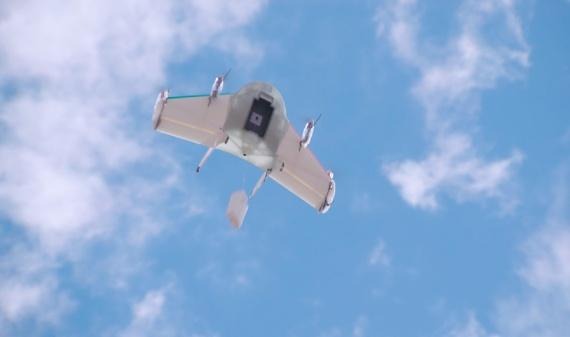 The actual drone is a mix of fixed-wing and hovercraft, built so for a variety of reasons. A hovercraft can maneuver quickly, while a fixed-wing design cuts down on longer range fuel cost.
Google has no hard timeline for the release of Project Wing, but in unveiling it, they certainly are ready for us to be excited about it. Time will tell if Google can coerce the FAA to allow unmanned aircraft to bring us packages, something Amazon and others are failing miserably at.
Source: The Atlantic