Google+ won't take "no iOS sharing" for an answer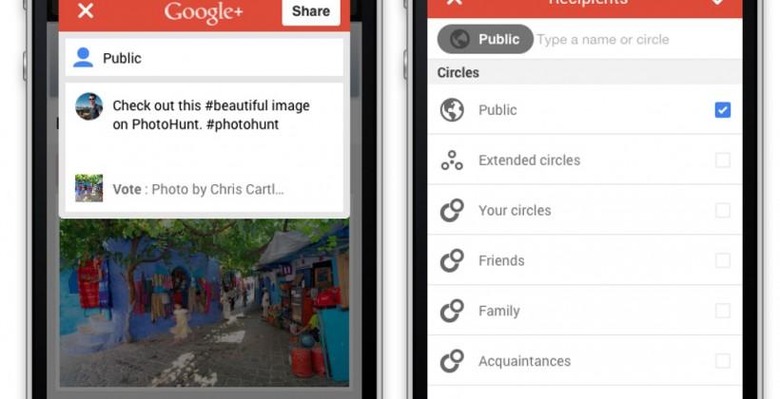 Apple may not want iPhone and iPad users sharing with Google+, but Google isn't going to take that lying down: the search giant has cooked up a new sharing system for its iOS SDK which effectively works around Apple's restrictive options. The new Google+ iOS SDK v1.4.0 now has an in-app share box, which third-party developers can use to hook shared content directly into the social network, with both photo and video attachments supported.
As standard, Apple's sharing options are limited to the few routes the Cupertino firm itself permits. That's usually Twitter, Facebook, email, and messaging, with no way for Google+ to insert itself into the list of choices.
It stands in distinct contrast to how Android handles sharing, where effectively any application can have itself added to the send-to menu and show up as an option.
Google+ is obviously used to the latter treatment, hence the new share box. Any developer using the iOS SDK can now hook their app into Google+ for another sharing option. Of course, there's still no way to force Apple's own applications to use Google+ at this stage.
The new version also introduces ID token support, which means that iOS apps can now verify users against the Google+ identity database.
Google's system is a workaround, true, but with Apple showing little sign of opening up to Google+, for the moment this looks like the next best thing. There's more on how the new SDK handles sharing in the documentation.
VIA iMore