Google "Without Evil" Philosophy Rebuked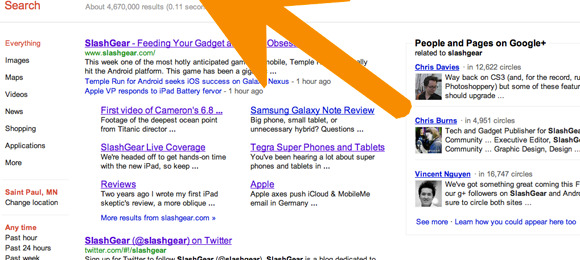 This week the "NEW" identifier on Google's newly revamped digital content store Google Play, formerly known as the Android Market, has drawn fire from those that would call it Evil. As any Google fan can tell you, one of the original sayings that made Google the company it is today was "Don't be Evil." Currently Google keeps this mantra alive in its extended "Ten things we know to be true" philosophy, one of which is "You can make money without doing evil." Google's front and center advertisement for their digital content store is being seen as a direct affront to that affirmation.
Google's "thing" about being Evil includes placing ads in their search results only if they're relevant to the content that was searched for. It also includes noting that advertising "can be effective without being flashy." Finally, Google lets the world know that they'll always identify a sponsored link as such in search results. What part of this is being broken down by the PLAY mark in the newest browser-based Google black bar above search, Docs, Images, and so forth?
It's the fact that this advertisement, if it can be called one, appears above every single Google search, no matter how irrelevant. Though Google is effectively the only company on earth to promise such absolute no-advertising cleanliness when search results make it so, detractors are raising the issue because they've got faith in Google to remain true to their promise to do good. If a group promises to be good in one way with such a specific set of self-imposed rules as Google has in its "Ten things", creating any kind of situation that might raise an eyebrow will almost certainly turn into a torrent.
Is Google pushing the line with their "NEW" identifier over the Play link to their digital content store? Let us know what you think!