Google WebRTC browser voice/video chat released to take on Skype and FaceTime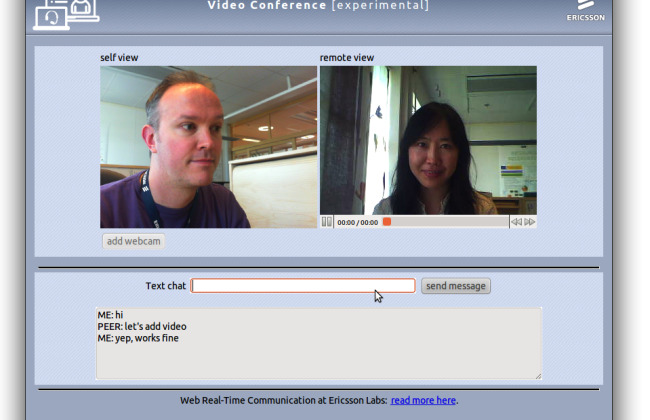 Google has released a developer preview of WebRTC, its open real-time voice and video chat system that uses HTML and JavaScript to put video and audio conferencing into the browser. Billed as an easy way for developers to add video/voice chat to their products, with no royalties and little in the way of technical hurdles, WebRTC has ambitions to usurp platforms like Microsoft-owned Skype and Apple FaceTime as the open alternative.
Given Google's prioritization of the browser, that ambition is understandable. Chromebooks are basically browser-based ultraportables, and so leveraging WebRTC would instantly make them compatible with voice and video chat services without demanding local software be installed. Meanwhile, Android and other mobile platforms will eventually be able to use WebRTC, since the system is built on GIPS technology Google acquired back in 2010. GIPS had already built VideoEngine versions for Android, iOS and Windows Mobile, opening the door to a cross-device standard that, unlike Skype or FaceTime, doesn't use proprietary technology.
It's all early days, so don't expect any miracles quite yet, but Google is working with Mozilla as well as the IETF and W3C to build a set of open standards with WebRTC at their core. Meanwhile, the Google Talk team is working on moving the software from iSAC to WebRTC, though there's no timeline for that transition to be complete.
Ericsson has already been experimenting with WebRTC, and you can see the fruits of their labors in the video below.
[via Twitter]