Google Wave open-source reprieve possible if Apache agree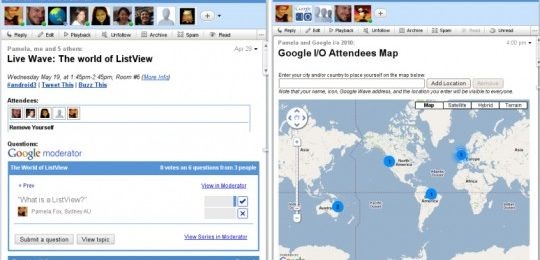 Google may have given
its
, reassigned its team members and
behind the short lived group-working system, but that doesn't mean Wave is dead. A new
would see an
of the technology – hosted not by Google but by individual "Wave in a Box" (WIAB) projects – called Apache Wave live on.
"Wave in a Box (WIAB) is the name of the main product at the moment, which is a server that hosts and federates waves, supports extensive APIs, and provides a rich web client. This project also includes an implementation of the Wave Federation protocol, to enable federated collaboration systems (such as multiple interoperable Wave In a Box instances)." Proposal
Apache Wave would be more like existing mail server implementations, with a web-based client interface on top of underlying servers that actually host the Waves themselves. Despite Google's decision to shift away official development, some engineers at the company are still working on the project; there are apparently also various companies and individuals either submitting code or expressing interest in the project as a standalone venture.
"We anticipate early future committers coming from places like Novell, SAP, companies related to the US Navy's usage of wave, startups in the wave ecosystem, and many independent individuals" the project submission suggests. More information
.
[
Slashdot]