Google wants to make app discovery better: Here's how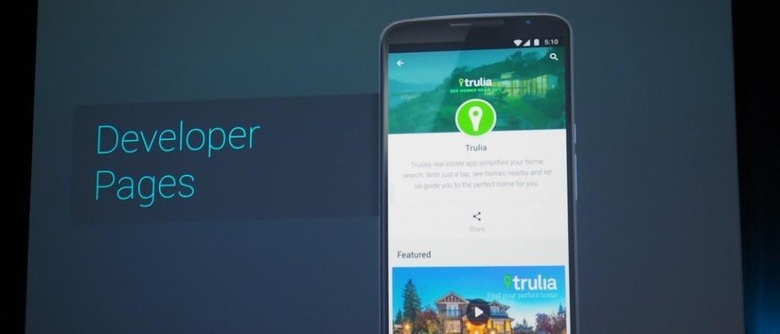 You can't argue that the Google Play store isn't heavily-trafficked, with 50 billion installs over the past twelve months, but now Google is adding tools to help developers get discovered. Revealed during the Google I/O 2015 keynote, the extras include developer profile pages which can be used as a landing page to set out a virtual stall for both code and company ethos. On Google's side, meanwhile, there'll be better search so that finding apps is more straightforward and accurate, and a Family Zone for age-appropriate software.
With one billion active users every day, Google search is one of the primary ways to discover new software, but it's easily overloaded. Google is not only improving search, but making it more personal, so that the collections of suggested apps on the Google Play homescreen are more relevant.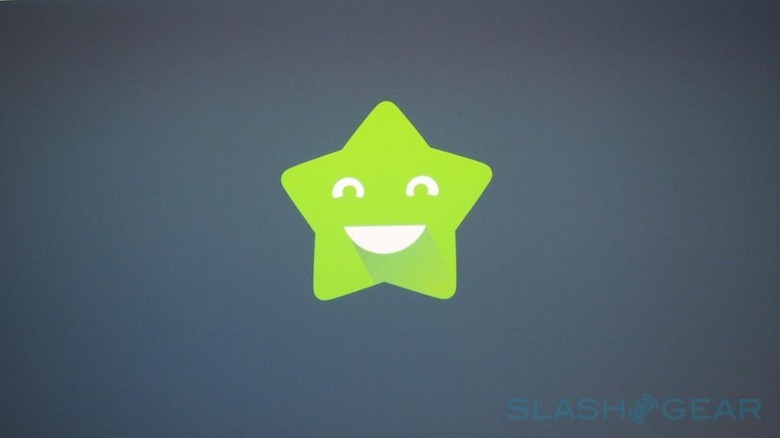 According to Google, when targeted app collections are pushed rather than generic sets, install rates double. The company will also be supporting third-party ad networks, alongside its own, using the same management tools.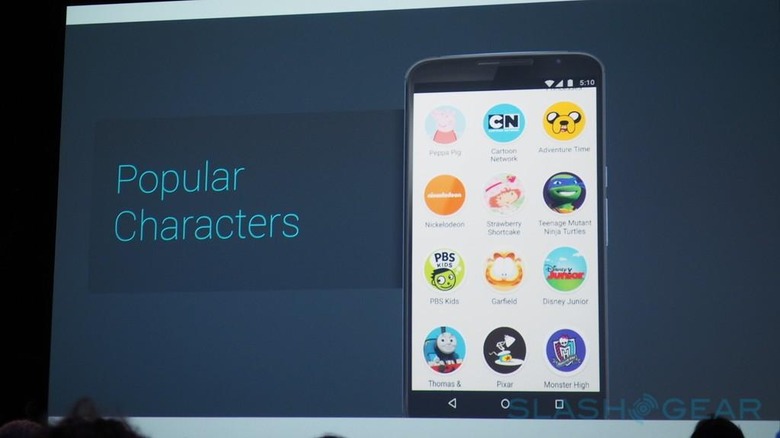 For Family Zone, Google will be curating apps that are suitable for younger Android users. There'll be a new "Family Star" icon which signifies an app or game is age-appropriate, and search will include filters that only show the right sort of content.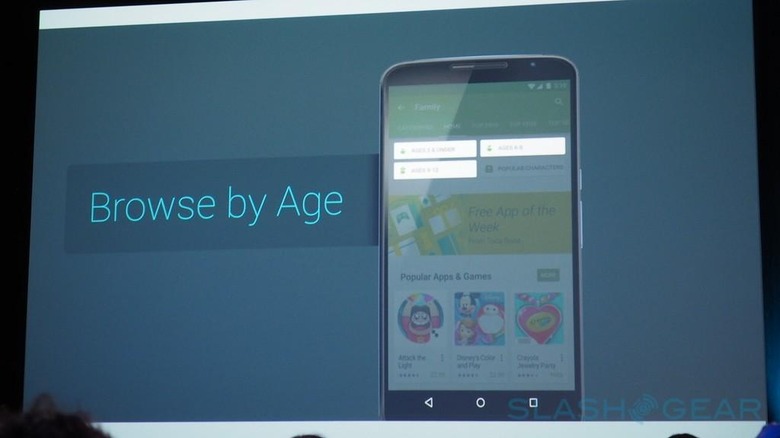 A character explorer will offer apps and shows sorted by their primary character, such as Star Wars or Dora the Explorer.
The new features will go online later today.