Google Wallet Debit Card going away [UPDATE: Confirmed]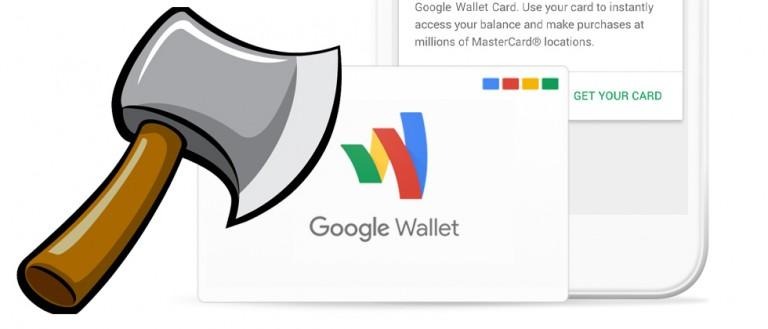 Google's physical card version of Google Wallet will no longer be supported by the company as of the 30th of June. This information comes from an app teardown performed by Android Police, where they've found the mention within the Google Wallet app itself. Like so many projects that didn't gain traction in the public for a wide variety of reasons, this project is headed out. The good news is – you'll not have to worry about transferring your money out.
UPDATE: Emails have been sent to Google Wallet Card users that suggest the card will no longer work after the 30th, as previously found (in code, now public). Have a peek: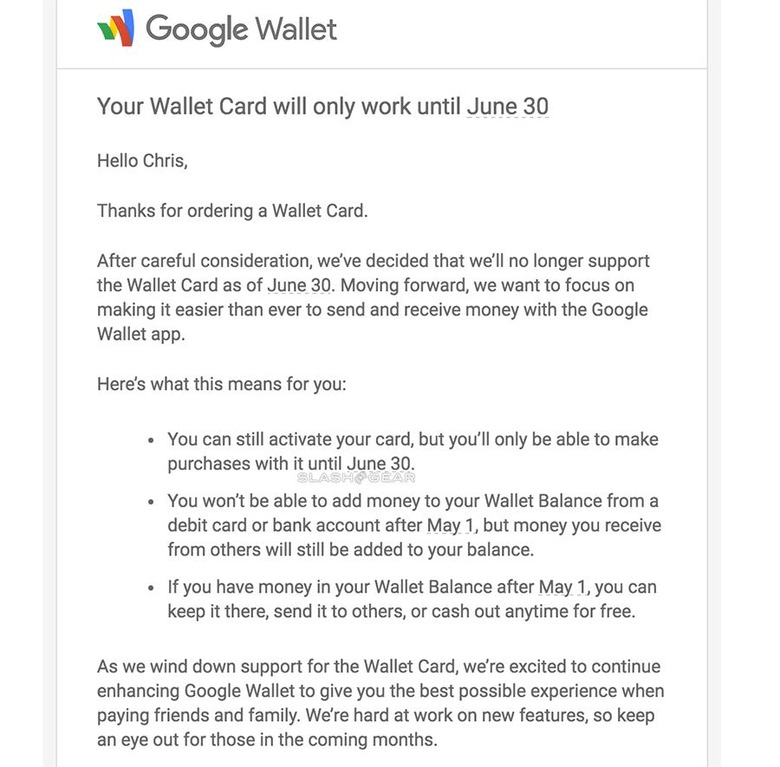 The remainder of this article was published before emails were sent. This news is now 100% official, straight from Google.
Notes about how "your Wallet Card will stop working soon" can be found in the Google Wallet app. Not yet visible, as it were, but the code is in there to be sure. The app includes note that users will be able to keep paying for items until the 30th of June, 2016, but that adding money to the card will only work until May the 1st, 2016.
If you're currently using a Google Wallet card, you can transfer your money out right this minute. You can also choose to keep your cash in until the 30th of June. At that time, your money will be transferred out to your standard Wallet balance – no big deal.
The standard Google Wallet app – and your Google Wallet money therein – does not appear to be getting any bumps or prods in the near future.
If you do not have a physical Google Wallet card, you have nothing to worry about. If you ONLY have a Google Wallet card and no other credit cards or debit cards, you might want to look in to getting something new, relatively soon.