Google Voice updated for iPhone 5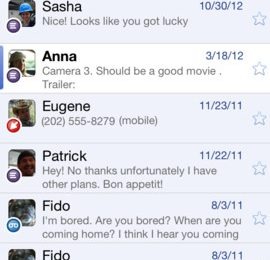 The iPhone 5 and iOS 6 have received their official first update for Google Voice, the app Google produces to keep the whole world in with their own lovely collection of phone numbers. The Google Voice app for those that have been working with it for some time will not notice a whole lot different as far as functionality, but they will find their whole iPhone 5 4-inch display being utilized. This update comes with a collection of bug fixes as well.
The iPhone 5 version of Google Voice also works for legacy devices and remains the same for the iPad and iPad mini as well. You'll find that the app works just as well or better than it ever has, especially considering its functionality hasn't changed in several weeks and months. Google Voice allows users to work with their own phone number on many smartphones regardless of carrier or cellular plan and SIM.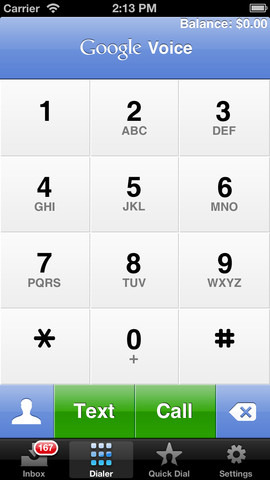 This update does unfortunately begin to exclude older versions of the iOS operating system, cutting off at iOS 4.3. If you have a device that's unable to update past that version, you're out of luck! Everyone else can continue dialing away, easy as pie!
This update keeps the Google Voice app and environment strong on iOS where many of its competitors have failed. With Google Voice you're able to access your Google Voice account from the iPhone, iPad, and iPod touch all the same, sending free text messages to US phones and making international calls at reduced rates. You also continue to get transcriptions of voicemail free of charge.