Google+ Vanity URLs roll out today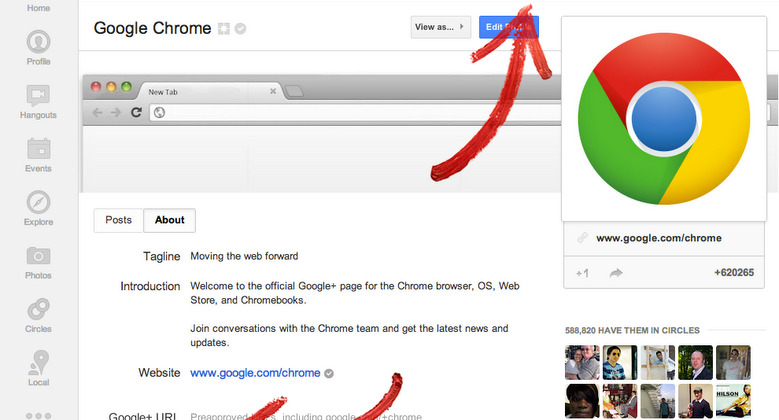 Thousands "more" well-known brands and verified individuals on Google+ will be given the ability to work with a vanity URL today per an update from the top brass. Users lucky enough to be part of the roll out will see a notification above your homepage that noted "your page is preapproved for the custom URL: google.com/CUSTOM followed by a Claim URL button that you'll certainly want to push. This URL rollout does not appear to allow you to pick your own URL, here only showing examples of pre-selected names made by Google.
This change will be rolled out over the next few days and will be send only to those cool enough to have caught Google's eye. If you see the notification from Google and do not agree that it matches your perfect vision for a custom URL, you do have the ability to make a request of the group to get a different one – this link appears inside the process that give you the standard name – don't miss it!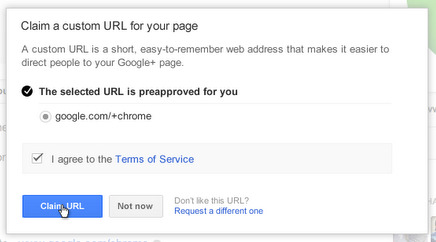 Custom URLs have been sought after by users and brands since both groups were allowed on the Google-made social network, with the first set of custom URL users appearing earlier this month. Eventually Google hopes to have massive amounts of custom URL users on the social network, but they're being cautious. Rolling out pre-approved sets like this allows Google to be sure they're not issuing fake people real misleading addresses.
If you've gotten the notification, let us know! And if you've made a request to have your URL changed, let us know how long it took to get approval a second time. And stay tuned for more Google+ news as the team keeps the network strong!
[via Saurabh Sharma]