Google: Vampire Oracle targeting Android after own phone failure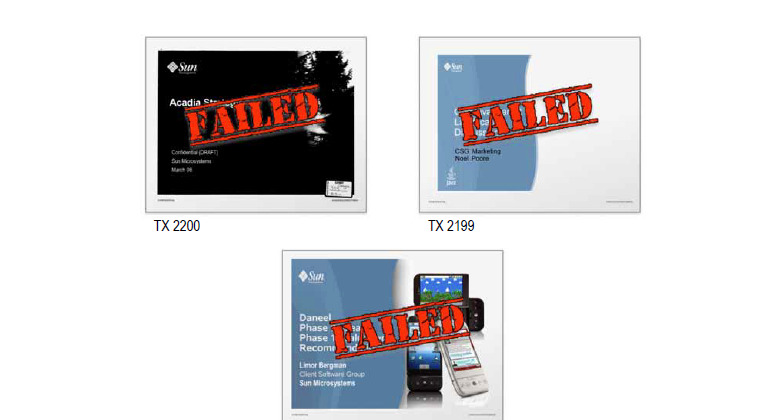 Google pulled no punches in its defense of Android against Oracle's Java accusations, painting Sun and Oracle's attempts at a smartphone alternative as one huge failure after the other. While Oracle argues that Google knowingly used Java technology without licensing it for Android, Google claims its foe is trying desperately to cash in on the open-source OS' success having proved singularly incapable of doing anything remotely innovative itself.
Google pointed to three attempts by Sun – later acquired by Oracle – to build Java-based smartphone platforms. The company's goal was "to build a mobile phone applications suite on top of JavaFx which will make Apple's iPhone a direct competitor of ours," according to an email from Oracle's Larry Ellison to Sun's Scott McNealy back in 2009. "We would then license the Java Phone software to carriers like Verizon" Ellison concludes.
That, perhaps unsurprisingly, fell flat; indeed, Google pointed out, Sun ended up giving the Java language to the public, and then Google built Android partially on top of it. The company even "publicly approved" that use, making this Oracle case laughable, the search giant claimed.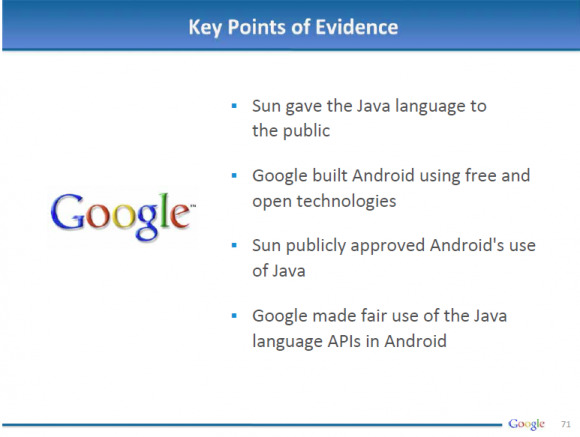 Oracle CEO Ellison already admitted that the company considered purchasing Palm and RIM as a shortcut into the mobile industry, though decided against the strategy. "I had an idea that we could enter the smartphone business and compete with everyone in the smartphone business," Ellison told the court. "It was an idea I wanted to explore. We explored it and decided it was a bad idea."
[via ZDNet]