Google updates Play Music app for Android, adds new art and more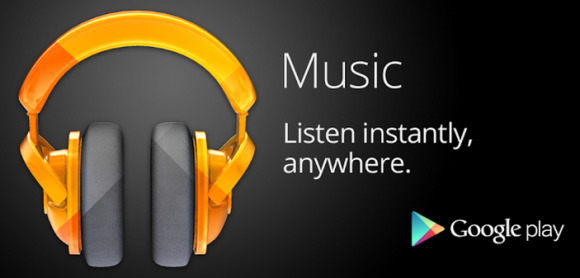 Android users running a relatively recent version of the mobile OS will recognize the gold headphones immediately – it's Android's music app that comes pre-installed on mobile devices. An update for the app has just been rolled out, taking it to version 4.5.9 and adding a handful of new features, among them being new default album art and a bug fix for the freezing issue experienced by Galaxy S III owners.
First up is the bug fix, which corrects an issue experienced by far too many Samsung Galaxy S III owners. When used, the Music app would cause the handset to freeze, something that should stop happening once the update is installed. That's the only bug fix that has been rolled out with this update, with the rest of the changes centering around new features and improvements on existing elements.
Instant mixes that contain more than 25 songs can now be set to continuous play all the songs, something previously unavailable. A "previous" button has been added to the widget, while album and playlist pages both now show pinning progress. Music can now be shuffled by album, artist, or playlist, and the default artwork has been updated with some new stuff.
If you have your mobile set to automatically install updates, you might have the new version already. If you don't, you can manually grab the update at Google Play. The app is 5.3MB in size and runs on Android 2.2 and higher. The Music app works along with Google Play to automatically sync music purchases with the handset, and can be used in conjunction with a personal library of songs.
[via Phone Arena]