Google TV to daisy-chain existing set-top boxes?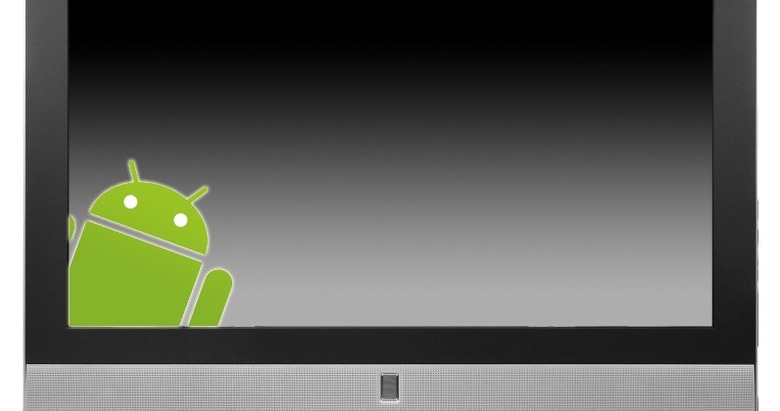 Google's plans for the living room with the so-called Google TV project have opened up room for plenty of Android-based speculation, but according to VideoNuze the search giant's intent is far more collaborative rather than combative when it comes to existing players in the cable/satellite game.  Based on "additional information" they've encountered (though their sources aren't detailed), VideoNuze reckon the Google TV box is intended to sit alongside, rather than replace, existing set-top boxes, daisy-chained between them and an HDTV.
"Google is contemplating an entirely novel strategy for its set-top box, seeking to insert it alongside the existing [multichannel video programming distributors (MVPD)]'s set-top box by daisy chaining them together via HDMI connections. In other words, the MVPD's set-top's HDMI output would be connected to the Google TV set-top's HDMI input, and then its HDMI output would be connected to the TV. The authorized TV channels would still be delivered, but Google TV would collect data from the MVPD's set-top and introduce an entirely new UI for users to control their TV experience, to include searching and browsing channels. It would also add a host of new interactive web-type capabilities around the content." Will Richmond, VideoNuze
The Google TV box would also connect to the internet via WiFi or wired ethernet, and pull in YouTube and other streaming video together with allowing full browsing.  Though the set-top box itself is expected to be manufactured by Sony, it would run Android and the company's Chrome browser and come with Google branding.
Likely retail price for the Google TV box is apparently $299, but the company is pushing for cable and satellite companies to lease it to their subscribers as a package add-on; think an extra $10-15 per month for full internet access.  Although MVPDs are expected to be wary of Google's approaches – "like inviting the fox into the henhouse" is one way of viewing it – there's speculation that the providers will agree in order to take a shortcut to enabling internet functionality rather than facing the challenge of implementing it on their own.