Google TV 2.0 Update With Android Market Leaks In Screenshots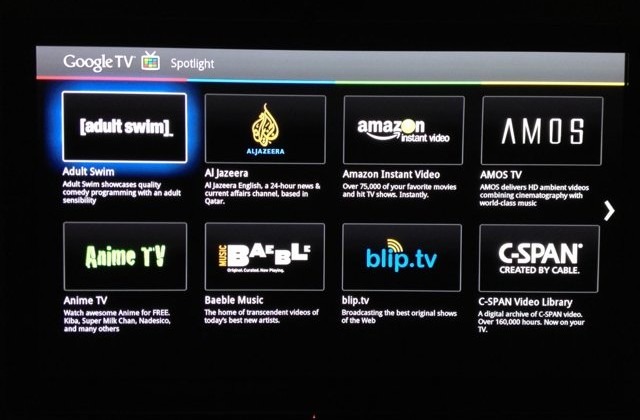 Originally announced back at Google I/O for a summer release, the Google TV 2.0 update still isn't here, but it looks to be getting close. Screenshots of the Google TV update have surfaced, revealing a more streamlined interface complete with the promised 3.1 Honeycomb platform and Android Market. There's even already TV specific apps, including QVC for Google TV.
Google TV hasn't fared very well so far, but that may change soon with this new update, which will unify the development platform for Google TV and Android tablets by using Android 3.1 Honeycomb. This way developers can create apps that work on both tablets and TVs as well as apps specific to Google TV. Users will have access to these apps through an integrated Android Market.
A developer preview SDK for the new Google TV was released back in August with the final add-on SDK released two weeks ago. The screenshots look promising, but it's still not clear when the update will be rolled out or what caused the delay. Perhaps Google was too focused on releasing Android 4.0 Ice Cream Sandwich? And since we're on the topic, you ought to check out our complete guide on ICS.
[via ZatzNotFunny]