Google turns to GIFs (oh, and facts) to slam FTC snark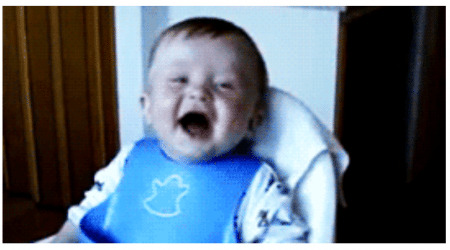 Weaponized GIFs are apparently the new way to make serious points more flippant online, with Google smacking back at News Corp. criticism that the search giant had made a habit of hanging around the White House. Google had been accused of chasing undue political influence, with the News Corp. owned Wall Street Journal suggesting it was sneaky maneuvering that saw Google escape FTC censure over activities contrary to the public interest. Key to the accusations was a count of the number of times Google had visited senior officials since President Obama took office.
According to the WSJ, Google employees had been to the White House around 230 times, a number it contrasted with Comcast, claiming the cable firm had only been there around 20 times.
No surprise there, Google's Rachel Whetstone, SVP of Communications and Policy, writes today on the company's public policy blog. Whetstone then breaks down the figures, discounting 33 visits because those responsible weren't actually Google employees, revealing five were of an off-duty engineer doing voluntary admin work on Healthcare.gov, and that more than twelve were to do YouTube interviews with the President.
Even at those remaining meetings – which the Google exec contrasts with its own count of 270 Microsoft White House visits, and 150 Comcast visits – antitrust was pretty much the only thing that didn't get discussed, Whetstone concludes.
Instead, Google was there to talk about the advertising industry, patent reform, self-driving cars, cyber security, and other topics. Many of the sessions were attended by other tech industry players, too, she points out, like Microsoft, AOL, and Yahoo.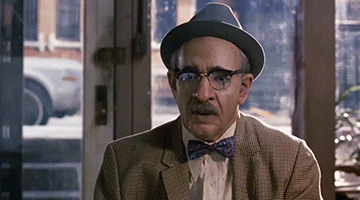 Whetstone's argument is straightforward: not every meeting is some clandestine attempt at manipulation. The FTC has also taken a hard tone with the WSJ, accusing the paper of making "a number of misleading inferences and suggestions" about the Commission's investigation. Whether the GIFs – including a laughing baby – lend weight to Google's argument is questionable – and indeed whether Google's claims to be so hands-off with policy are actually true in practice – but it probably does mean that more people will at least skim the article versus if it took a less snark-filled tone.
It's not the first time we've seen GIFs used in anger in recent weeks, either. Earlier in March, the US House of Representatives Judiciary Committee came under fire for criticizing President Obama's immigration reform efforts with a series of movie GIFs.
On the one hand, appealing to those internet users who like a little levity in their online reading seems a crafty way of promoting interest. However, as the House of Representatives discovered, that doesn't mean you can dilute your argument along the way.
SOURCE Google Public Policy Blog