Google To Bring NFC-Based Coupons To Android Phones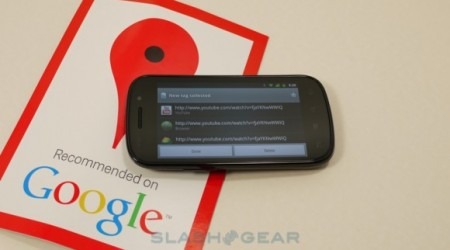 Google has been rolling out NFC (Near Field Communication) trials in various cities in its effort to eventually let your Android device replace your wallet. They are partnering up with outside companies to deliver not only NFC-enabled devices but also to help retailers prepare to take NFC transactions. A French point-of-sale device manufacturer, Ingenico, has confirmed that they are working with Google to develop NFC applications and terminals for retailers.
Ingenico CEO Phillippe Lazare further confirms that Google wants to deliver coupons directly to a customer's phone via NFC based on the customer's location. Such a scenario would mean that customers could walk into a store and receive a coupon directly on their device for that store. Upon checking out, the customer can touch their NFC-enabled device to the POS terminal and get the discount automatically applied to their balance.
Lazare also reveals that Google is not ready to take the NFC model to full-on mobile payments yet. The first phase will mainly focus on delivering coupons to customers and use Ingenico NFC terminals to make the transition for retailers. However, mobile payments using the NFC system will likely happen sooner or later.
This news comes after reports that Google launched a Groupon rival called Google Offers, that will likely integrate with Google Places and the NFC program it rolled out to five select cities earlier this month.
[via Android Community]