Google tipped in effort to build Android into future cars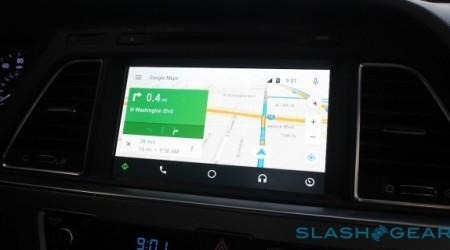 According to unnamed sources that spoke to Reuters, Google is preparing to take its Android Auto to the next level, and will introduce a version of its software in the future that is built directly into cars. This embedded version of Android will have several perks over the current iteration, including doing away with the need to plug a smartphone into the infotainment center's USB. The platform won't be without its hurdles, however, and its embedded nature could be its undoing.
The first Android Auto cars are set to make their appearance next year, but Google is already eyeing the future, and that future includes having its Android system present the moment you fire up the ignition. Besides removing an element of hassle for users, the direct nature could also allow the platform to better work with a vehicle's hardware.
Said one of the sources, "With embedded it's always on, always there. You don't have to depend on your phone being there and on." Indeed, but that could prove one of its biggest barriers to getting auto makers on board, as well. Manufacturers might prove reluctant to have Google present in their vehicles in such a direct manner, for example.
The sources also cite some present issues as potential barriers in the form of stability and performance. Google will have to make sure auto maker's liability and safety concerns are assuaged, and will possibly have to offer a way to present Android Auto as an offering differentiated from the same platform in other cars.
Not familiar with Android Auto? Check out our recent hands-on for more info!
SOURCE: Reuters