Google teams with VIZIO SmartCast P-Series TVs to Cast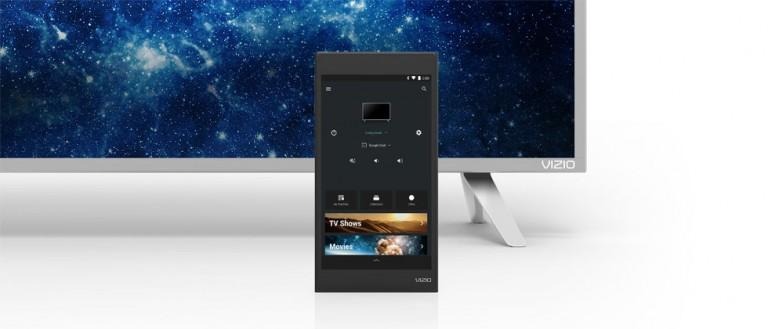 This week the folks at VIZIO have announced that they've teamed up with Google to bring Google Cast capabilities to their newest line of TV sets. This is the first time that Google Cast has been integrated directly in to a monitor, and is the first time that any company has released a TV set with its own Android tablet in the box. Each of these VIZIO SmartCast televisions will come with its own tablet capable of running all the Android apps you've got on your phone right now, as well as the VIZIO SmartCast app to control the TV.
What you might find odd here is the lack of Android TV on the television set. What VIZIO is aiming to do is to create a new experience for the television, allowing 2nd-screen apps to remain on the tablet/controller where they belong and delivering the big-screen action to the place where it belongs – on the big screen.
According to Adam Champy, Google Chrome Product Manager, "We're also changing the name of the Chromecast app to Google Cast app, to better reflect that Google Cast technology is now supported across a wide range of devices such as Chromecast, TVs, displays and speakers. The Google Cast app makes it easy for you to discover great stuff to watch, find more apps, customize backdrop, and more. "
As it to signify the largeness of this move by VIZIO, Google's re-naming of the Chromecast app shows that they'd just as soon have manufacturers pay them the cash to integrate Chromecast's Cast abilities as they would sell Chromecasts. Easier that way, anyway.
It's not just an ability reserved for the Chromecast device or Android TV devices anymore.
Not that it ever really was.
Google just needed someone to come along and integrate Cast abilities like VIZIO has here.

Above you'll see the prices of the first four P-Series sets from VIZIO. They'll be available soon wherever fine VIZIO TV sets are sold. Below you'll see specifications for each of the four sets.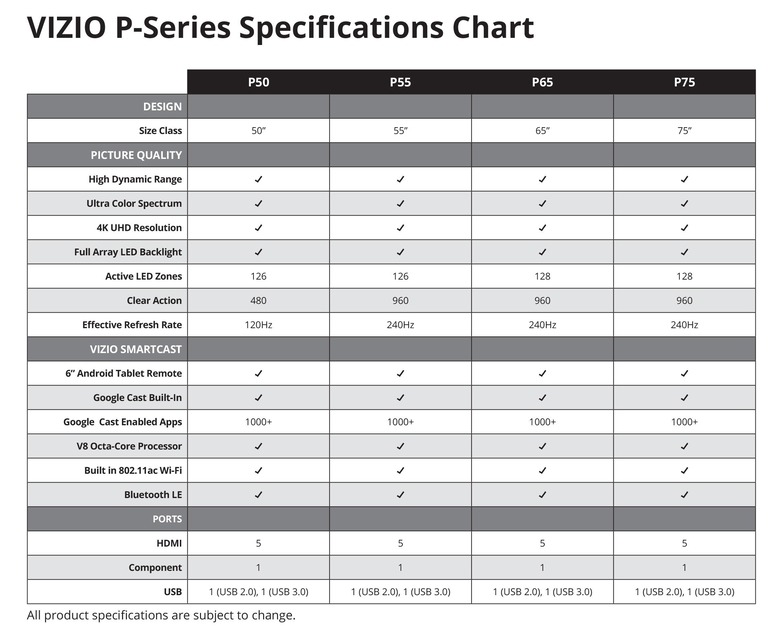 Look like an interesting proposition to you? Or do you already have a VIZIO TV at home with Android TV – or an NVIDIA SHIELD Android TV for that matter?