Google tax questions resurface as staff spark suspicion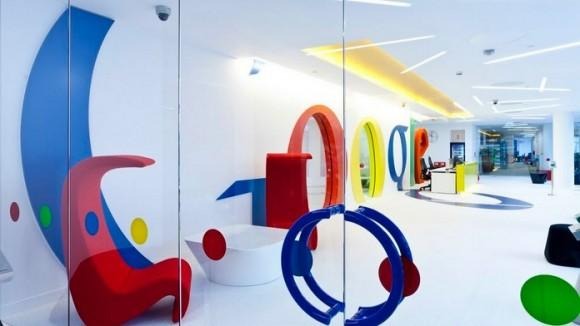 Google and its auditor will be quizzed a second time on allegations of tax avoidance in the UK, it's reported, after investigations into whether the search giant misled a government committee turned up some inconsistencies. Google's own London staff – not to mention its customers – believe they're responsible for the sort of sales that would make the UK division liable for a far larger tax bill, Public Accounts Committee head Margaret Hodge reportedly confirmed to Reuters, despite Google VPs arguing that the only sales to UK clients happen from the company's Dublin branch in Ireland.
The incongruities will see both Google and the company's auditor, Ernst & Young, pulled back in front of the PAC to answer more questions, not least to explain whether they purposefully misled the committee at their last appearance in 2012. At the time, Google VP for Northern and Central Europe Matt Brittin insisted that "nobody is selling" from the London offices, and that it was at pains to "comply with all the tax rules in the UK."
That certainty was apparently not shared by Google staff nor the company's recruitment team, however. London-based positions cite roles that include "negotiating deals", closing "strategic and revenue deals", and achieving "quarterly sales quotas" it's pointed out, while Reuters' digging through LinkedIn profiles, among other things, suggests staff at Google London are claiming responsibility for the sort of UK sales tasks the company claims only take place in Ireland.
Brittin argues that's poor phrasing on Google's part, out of a hope "to attract people with those skills and that background", and claims the company is rectifying what language it uses. Nonetheless, it's enough to get Hodge suspicious.
"We will need to very quickly call back the Google executives to give them a chance to explain themselves and to ensure that actually what they told us first time around is not being economical with the truth" she told the news site about the second in-person phase of the investigation. Google's tax records for 2005-2011 were already to be re-examined by the UK tax authority.
As for the auditors, having told the committee that its team had physically walked the Google London offices to check whether actual responsibilities matched those the company declared, Ernst & Young is also back under the spotlight. "The evidence they gave was clear and unambiguous" Hodge pointed out. "Ernst & Young have questions to answer about whether they were being wholly open with us as a committee."
The ongoing allegations – that Google uses tax loopholes to shuffle income through its Irish subsidiary, thus minimizing its UK bill – have already prompted strong words from high-level execs at the search giant. Executive chairman Eric Schmidt denied wrongdoing recently, arguing that Google was in fact spurring on UK industry by empowering startups, among other things. The question of taxes in specific countries, Schmidt argued, was outdated, and who owed what, and where, should be looked at in a more global sense, given the spread of multinationals. When, exactly, the new hearing will take place is unclear.