Google Sync adds push-Gmail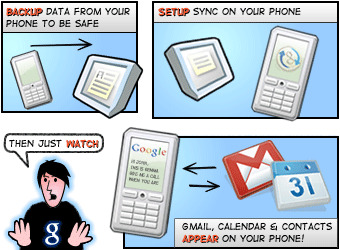 Google have added push-Gmail support to their Google Sync client, meaning Windows Mobile and iPhone users can now receive their new messages as they arrive, rather than when their handset is set to periodically check.  The new email addition joins the existing contacts and calendar sync.
Google Sync is a free service to Gmail/Google Calendar/Google Contacts users, whether free or enterprise.  It requires ActiveSync support on the wireless device, which means if you have an iPhone you'll need iPhone OS 3.0 or higher in order to use it.  More details on how to enable Gmail support in Google Sync here.