Google Subscription Movie Streaming Plans Tipped For European Trials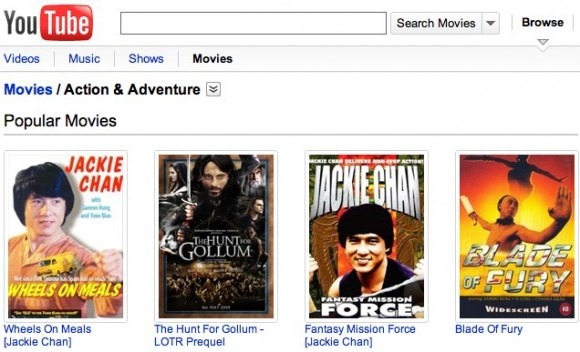 Google is reportedly considering taking on Netflix and Amazon with a subscription-based streaming movie service, kicking off trials in Europe where rivals are less well established. According to the NYPost, the scheme would turn YouTube into an entertainment hub, with the search giant supposedly earmarking $100m to grease the palms of content providers. Previous rumors have suggested a pay-per-view system is in development.
"Google is going to be launching channels in Europe and will launch a subscription video-on-demand service, they are going to spend $100 million on content" the Post was reportedly told by an unnamed Hollywood executive. Robert Kyncl, the ex-Netflix exec snared by Google to helm their entertainment division, is believed to be leading the push, with moves to set up a subscription system going on in the company's engineering department.
Amazon recently bought European mail-DVD and streaming content service LoveFilm, but the video-on-demand service is relatively under-developed in comparison to the state of play in the US. Netflix is not currently available in Europe, and Apple only offers pay-per-view rentals through iTunes. Google is reportedly considering kicking off its trials in the UK, though it will need to reassure content owners that its anti-piracy systems are up to scratch.