Google Stadia Pro gets 3 free games in March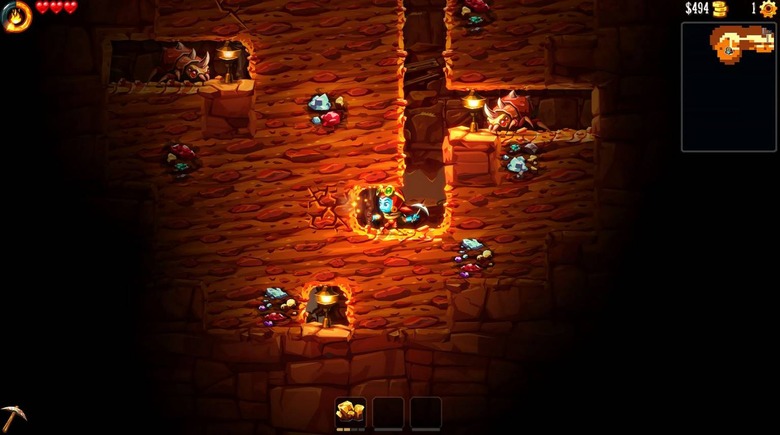 March is nearly upon us, and that means a new batch of free games for Google Stadia Pro subscribers. Today, Google detailed just what those games are, along with announcing a new game that's going up in the Stadia Store. Unfortunately, some of the surprise has already been ruined, as Google announced two of Stadia Pro's three free games last week.
Beginning on March 1st, Stadia Pro subscribers will be able to claim GRID, SteamWorld Dig 2, and SteamWorld Quest: Hand of Gilgamech for free. Google already confirmed as much about the latter two games last week, when it announced that all four SteamWorld titles will be coming to Stadia this year.
In any case, those three games will be joining Destiny 2: The Collection, Farming Simulator 19 Platinum Edition, Gylt, Metro Exodus, and Thumper, which are all already on offer to Pro subscribers. Google announced today that Farming Simulator 19 Platinum Edition will be leaving the lineup on February 29th, so if you want it, be sure to add it to your Stadia library before that date.
The game that's going live on the Stadia Store is Spitlings, which was revealed earlier this year as one of Stadia's timed exclusives. Spitlings is billed as a cooperative multiplayer game that will require players to be "in perfect tandem," noting that if "one teammate fails, everyone fails." Spitlings is going live on the Stadia Store today for $14.99.
Strangely, there was no mention of the other two SteamWorld games – the original SteamWorld Dig and SteamWorld Heist – in today's announcement. Perhaps we'll see those games go live once SteamWorld Dig 2 and SteamWorld Quest finish their stints as free Stadia Pro games? Hopefully we learn more soon, so stay tuned.