Google Stadia Expands To Pixel 2, 4, Sign-In On iOS, Android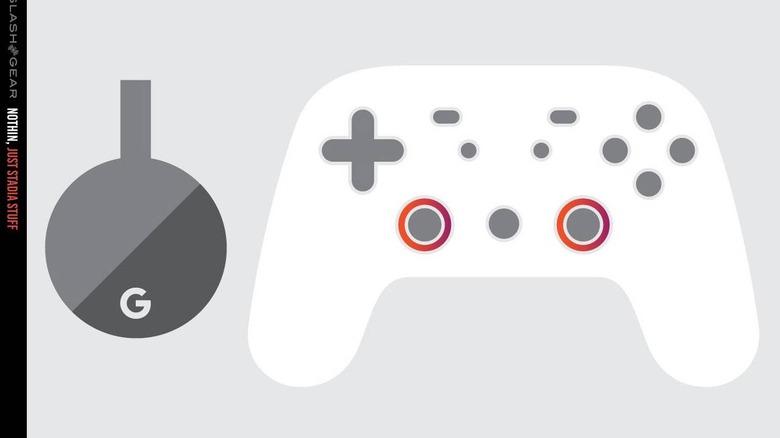 The video game streaming platform Google Stadia was announced as working with additional phones at launch today. Previously-announced Google Pixel 3, 3a, 3 XL, and 3a XL will have access on launch day, and today Google added the Google Pixel 4, 4 XL, 2, and 2 XL to the launch lineup. Launch of the service itself will take place on November 19, 2019, at which time both Android and iOS devices will have some access to the Stadia app.
The Stadia app will have two separate layers of usability. One layer can be used by every phone that's able to download the app. That's every iOS (iPhone, iPad, etc), and Android device that's compatible with the app, can download the app, create an account, and make game purchases through the app. This will work for most devices running Android M (or newer) or iOS 11 (or newer).
Today Google confirmed that the Google Pixel 2, 3, 3a, and 4 families of phones will all be able to play games on the Google Stadia app. Google also confirmed that they are "aiming to get more devices supported next year." That'd be the year 2020, as we're currently in late October of 2019.
In addition, Google confirmed that Google Stadia will work on tablets running Chrome OS. Other devices that'll work with at launch with Google Stadia include the following:
Google Stadia Launch devices at launch:
• Any computer capable of running the latest version of the Google Chrome web browser (Mac OS, Windows, Linux)
• Google Chromecast Ultra
• Stadia Controller
• Google Pixel 2, XL
• Google Pixel 3, 3 XL
• Google Pixel 3a, 3a XL
• Google Pixel 4, 4 XL
• iOS device running iOS 11 or higher (account management only)
• Android device running Android 6.0 or higher (account management only)
This is all just AT LAUNCH on November 19. Google suggested that "more devices will be made available in the future." NOTE: At the time at which this article is set to post on SlashGear, some parts of Google's official Stadia support webpage suggest that only the Google Pixel 3 and 3 XL, 3a and 3a XL will work with Stadia at launch – this will be updated soon.