Google signals Android 7.0 Nougat release with final Developer Preview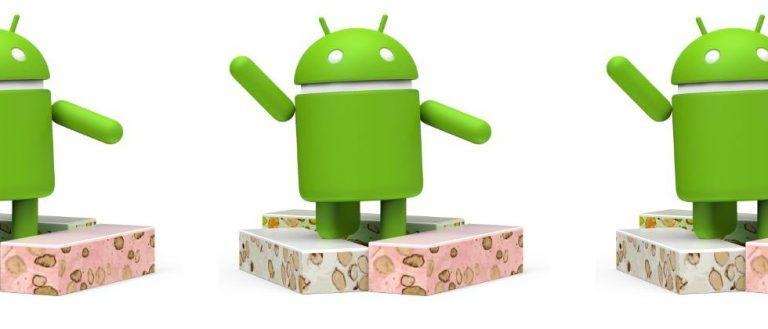 This is a happy day for both Android users and developers, as Google has unleashed Android 7.0 Nougat's fifth Developer Preview on the world. The benefits for developers are clear, but why is it a good thing for users? Simply because this is the final Developer Preview for the incoming mobile OS, meaning that the full release just got that much closer.
We still don't have a solid launch date for Android 7.0 Nougat yet, but even Google is signaling our final approach, pointing out that Developer Preview 5 is the "last milestone" on the road to release later this summer. Speculation aside, developers can look forward to "near-final system updates for all preview devices," that will allow them to put the finishing touches on their apps before the public roll out. Specifically, Google highlights four features of Developer Preview 5:
- System images for Nexus and other preview devices

- An emulator that you can use for doing the final testing of your apps to make sure they're ready

- The final N APIs (API level 24) and latest system behaviors and UI

- The latest bug fixes and optimizations across the system and in preinstalled apps
Developers who are part of the Android Beta program will receive an OTA update to Developer Preview 5 automatically, with no extra action needed on their part. Those who are interested in checking out Developer Preview 5 but aren't already participating in the Android Beta program can opt-in their device to receive an OTA update, but it's important to keep in mind that these previews are still subject to bugs and glitches. In other words, don't install Developer Preview 5 on a device you aren't prepared to wipe in the event that something catastrophic happens.
For the rest us who won't be installing Developer Preview 5, it looks like we still have a short wait on our hands before the public launch of Nougat gets underway. Once the public roll out is announced, expect to see lists of devices from different manufacturers that will support Android Nougat. Some, like HTC, have already been quick to make promises about which devices will receive updates to Nougat once it ultimately arrives.
SOURCE: Android Developers Blog