Google Search makes it easier to find jobs in the US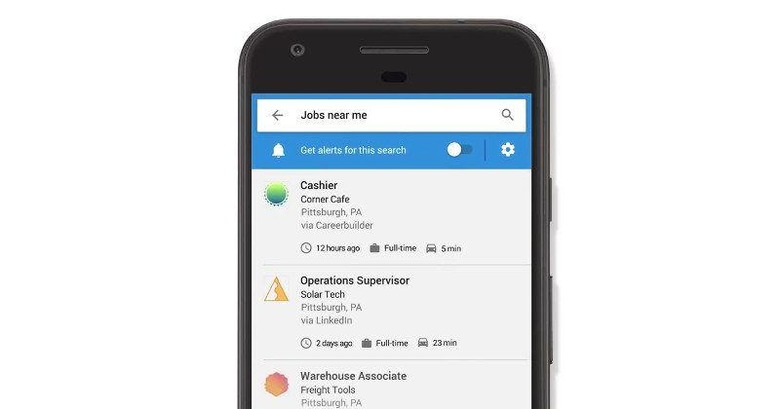 One of the new US government's core thrusts is to help Americans find jobs. The tech sector, although majorly critical of recent politics, finds benefits to this mission and has put their skills, services, and technologies to work. At I/O last month, Google revealed its Google for Jobs initiative that dipped the company's toes into the job matching industry. Now it is putting that into the hands of Americans by empowering Google Search, be it on a desktop or a phone, to give them not just the jobs they need but also the jobs they want.
Searching for jobs on the Internet is easier said than done. Although there are dozens of places and services to offering their help, that means there are dozens of places and services you need to check out. Wouldn't it be super convenient if you only needed to check one place for all of them? That's exactly the convenience that Google Search is offering with its new job-centric results. But it doesn't end there.
Google promised to bring the power of artificial intelligence to job searches. What it means in practice is that Google Search will be smarter in the results that it gives you. Search for "jobs nearby" and you're assured you won't get a listing for an opening on the opposite coast. Users signed into their Google accounts are offered even more types of filters to further narrow down the results, from types of jobs, industry, type, and date. Some, though not all, might even include travel time.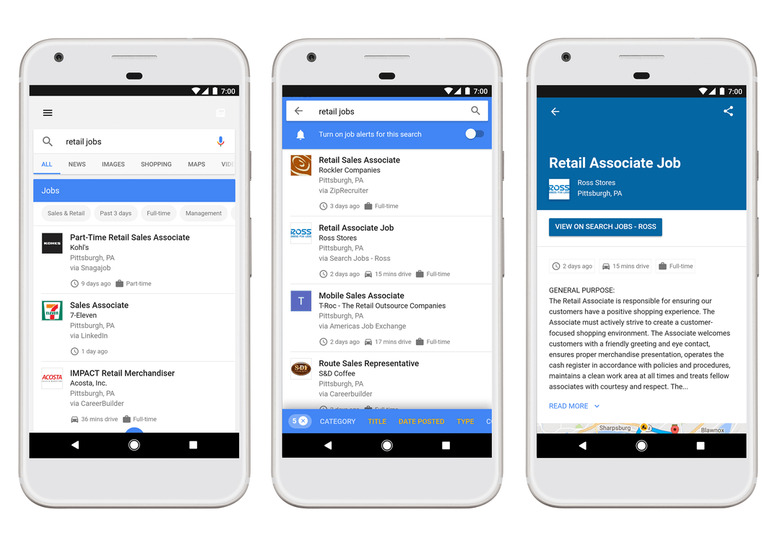 This isn't the first job search feature introduced by a tech giant. Earlier this year, Facebook announced the general availability of job postings on its social network. But unlike Facebook, Google isn't creating yet another place you'll have to check into or another place employers have to post on. It simply sources job postings from different sources. And, unlike Facebook, it isn't even directly competing with the likes of LinkedIn but is instead partnering with these services.
Google's job search functionality is only available, for now, in the US and in English settings. In addition to more filters, Google account holders can even opt to be sent email alerts for job searches so that they get notified when a new posting fits the bill. Google search also remembers your job search so you can pick up from where you left off in case you try searching again at a later time.
SOURCE: Google