Google Search app update brings older Androids up to ICS speed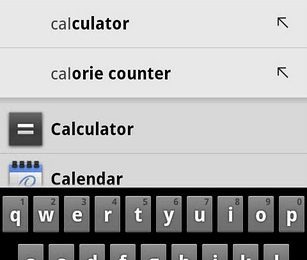 Google can't force Android device manufacturers to roll out phone upgrades more quickly, but what it can do is tweak its official apps so as to give users the most up to date experience possible. The Google Search app for Android 2.2 Froyo and 2.3 Gingerbread phones – in short, the bulk of Android handsets on sale today, but remember that's differentiation not fragmentation – has been updated to bring some ICS-style performance to older devices, including a pared down, simplified UI and a boost in actual searching speed.
The app now groups search suggestions by type, with possibilities from the web slotted in at the top. It also takes into account your location, with country-specific suggestions and results, assuming Google has a local search page for that country. Deleting individual history items is easier too, with a long-press opening up the option to excise it from your recent list.
You can also add other apps to the search pool, getting results from them too, by digging into the Search settings and making sure the third-party titles are included. Tapping the arrow on the right of a search suggestion/history item appends it to the search term you're punching in.
There's a homescreen widget, of course, and the promise of more accurate autosuggestions. If you have an Android 2.2 or 2.3 smartphone you can download the app free from the Android Market
[via The Verge]