Google reveals mysterious "Niantic Project" in viral campaign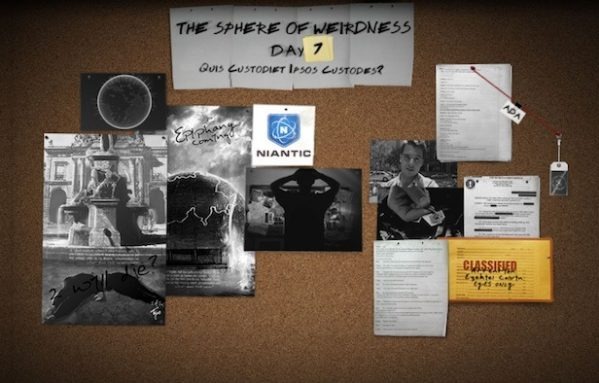 In what looks to be associated with Google's recent Field Trip app for Android, the company has started a viral campaign that they call the "Niantic Project." While we're not really sure what it's all about, we're guessing it's a teaser for an augmented reality overlay expansion on Android devices that'll also be on the company's upcoming Google Glasses.
In any case, many are saying that the Niantic Project is either game-related or just a viral marketing campaign for the Field Trip Android app. Either way, it has something to do with augmented reality in some way. There's a video to go along with everything, but it really only sparks more questions than what we came with originally.
If you're unfamiliar with Field Trip, it's essentially an Android app that acts as a virtual tour guide, and Google says that it's "your guide to the cool, hidden, and unique things in the world around you." So, whenever you come across a cool building or statue, the app will automatically bring up information about the item.
First impressions of the Niantic Project gives the impression that either Google or some one else is out there watching us and invading our privacy, but some Redditors are confident that it's simply just an augmented reality game. They point to a few forums where users are trying to solve the mystery puzzles and there's even a wiki that the players have formed that reveal the different solved mysteries of the project. Of course, though, there's still a lot that needs to be revealed.