Google reportedly paying smart TV vendors to use Android [Update: Google denies]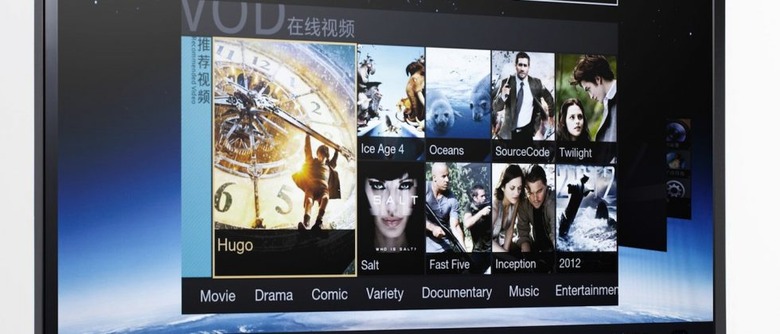 Google is reportedly paying manufacturers to use Android in their TVs, with models such as Lenovo's new K91 ICS-based smart TV supposedly earning vendors a kick-back. The deals, so Neowin's sources  say, are part of Google's plan to extend Android through the living room, and are likely what chairman Eric Schmidt was referring to when he suggested that the majority of new TVs would support Google TV by this summer. Updated after the cut.
Interestingly, although the Lenovo K91 runs Android, it doesn't actually offer Google TV. Instead, Lenovo has developed its own three-pane interface – pulling together regular TV programs, video-on-demand and internet-enabled apps – that sits on top of Ice Cream Sandwich. In contrast, Google TV v2.0 is actually cooked up from Honeycomb.
Lenovo K91 Smart TV with ICS hands-on:
That decision on Lenovo's part could be down to the K91's launch schedule: the smart TV will hit China first, before spreading to other territories, and currently Google TV is only officially supported within the US. It could indicate that, when the K91 does get its US launch, Lenovo might modify it to support Google TV, or that by the time the release takes place it could coincide with Google's own international smart TV plans.
Exactly how much Google is paying manufacturers to use Android rather than their own smart TV OS is unknown, though the decision to switch to ARM-based chipsets likely means the actual hardware costs are minimal.
Update: We've been talking with Google, and the search giant denies that it's paying TV manufacturers to use Android in their sets. We're waiting for an official comment.
[via Inneractive]