Google reportedly considering bid against Facebook to buy Waze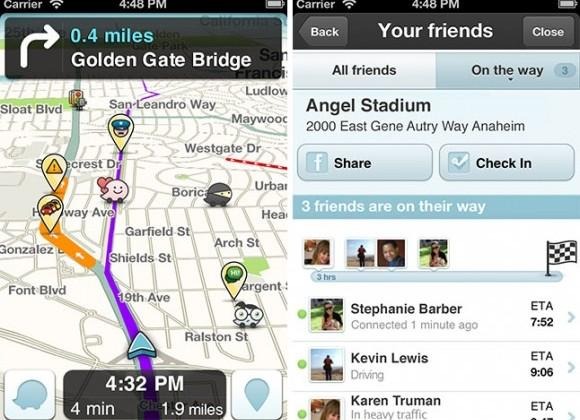 Waze is a navigational app that offers crowdsourced information on things such as traffic conditions, with the information and map updates coming from users themselves. The app has long been the source of acquisition rumors, with word having surfaced back in January that Apple was looking into buying the company, something that was later denied by sources. This was followed up earlier this month by a new rumor, this time that Facebook is looking into buying the company for $1 billion, and now new sources are saying Google is considering tossing a bid into the mix.
This new information comes from sources who are likewise unnamed, said to be familiar with the matter and having access to the private talks. Says these individuals, Google hasn't made a decision either way, but is considering making a bid on Waze. The navigational company is looking to get at least $1 billion in an acquisition situation, but is also looking into staying independent and instead going the venture capital route.
According to Bloomberg, two sources have both stated that Facebook has, indeed, been in talks with Waze, considering a purchase of $1 billion. If such is the case, and Google is indeed also interested, the independent company could see itself in the middle of a grand-scale bidding war. That isn't the case any time soon, however, if the sources are correct. None of the companies in talks with Waze, which are said to be more than just Facebook and Google, are close to forming a deal.
Although there was speculation that Apple was in talks to buy the app, with very little information surfacing about the matter, sources have told Bloomberg that Apple is not "currently part of" the business talks. Whether that means the rumors earlier this year were true and Apple has since then backed out, or that the company was never considering the purchase in the first place, is still unknown.
It is particularly interesting to contemplate a Facebook acquisition of Waze, considering the vast amount of data that Facebook already has on many Internet users across the globe. A Google acquisition could be similarly interesting, although for different reasons, and it isn't too much a stretch to imagine the Internet giant nabbing the crowdsourced navigation app to keep it out of the hands of competitors.
SOURCE: Bloomberg