When Google announced that its RSS reader service, Google Reader, would be shutting down on July 1, a part us died that day, especially since Google didn't give a reason as to why they're shutting it down. They usually shut down services based on the lack of users, but we definitely knew that wasn't the problem. The real problem, in fact, was the change in how people read and consume news throughout the day.
Speaking with Wired, Google's senior director of news and social products Richard Gringras says that "as a culture we have moved into a realm where the consumption of news is a near-constant process," where people are using their smartphones and tablets to read "bits and bites" of news all throughout the day, rather than sitting down and going through a slew of news, like reading a newspaper.
Google Reader catered towards those that sat down to read news, and the company discovered that the percentage of users who did that was dwindling. Instead, people are taking advantage of Twitter and other social media for news, so Google is looking for new ways to bring news to people, including in a similar fashion to how Google Now works, with Gringras saying that Google will provide you with "the right information at the right time."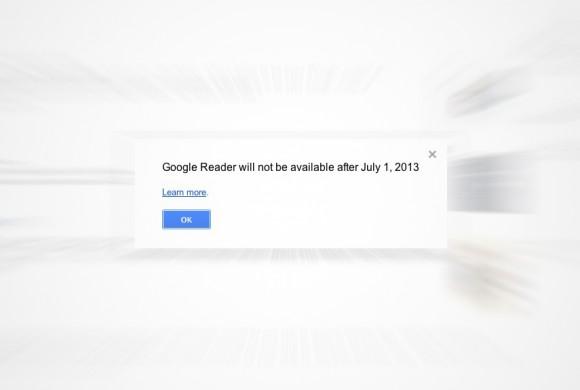 Of course, there are plenty of alternatives to Google Reader, but the service's unique and simple user interface has largely gone ignored by company's who are trying to make Google Reader replacements. Both Feedly and Flipboard are fun apps, but some users (like myself) don't want the flashy animations and image-heavy layouts that come with them.
Whatever the case, it seems Google has our best interests in mind, and they realize that people still read news, but just in different ways. Nonetheless, we'll always be a bit confused as to why they couldn't keep Google Reader going based on just the large number of users that were still using it, but it seems the company has some future plans to appease us.
SOURCE: Wired