Google Q2 2012 financial results hit $12+ BILLION in revenue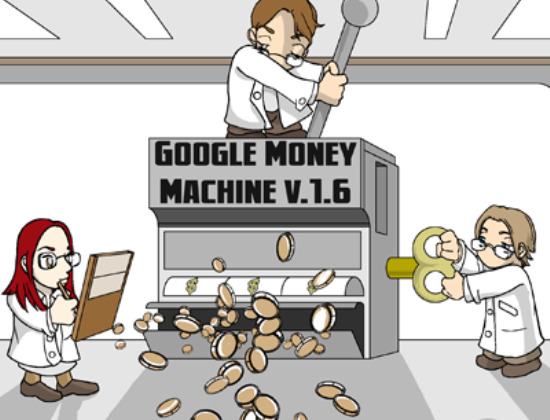 It's another massively successful day for Google as they announce their second quarter financial results to investors along with celebrations of both the launch of their first Google-branded tablet and their real pairing with Motorola. Reminding investors that their acquisition of Motorola was finally approved around the world – for real this time – and that the Google Nexus 7 – launched at Google I/O 2012 – was already doing fabulously. In addition, Google announced an undeniably amazing consolidated revenue of $12.21 billion for the quarter.
This is the first quarter in which Google is able to report the operating results of Motorola included in with their own. Because of this, one may want to consider how it's affecting their bottom line. We won't get into that too deep, however, moving right on down to the fact that compared to the second quarter of 2011, Google's income increased a massive 35%.
Google's revenues for advertising and its "other" category were $10.96 billion for the quarter, this being 90% of Google's overall revenues. This is a 21% increase compared to the same quarter last year. For Google-owned site revenues Google has $7.54 billion this quarter, 69% of their total number, this a 21% increase over last year. Finally for Google's Network revenues, the company had $2.98 billion for this quarter, that racking up to be 27% of their total revenue and a 20% increase over last year.
International revenue for Google this quarter, that being everything outside the United States in this case, equaled out to $5.96 billion USD, this a whopping 54% of Google's total revenue for the second quarter of 2012. Oddly enough, Google reports that this percentage of its profits have been attributed to international revenue in the first quarter of 2012 as well as the second quarter of 2011 as well – 54% exactly!
Check out our Google hub for additional updates surrounding this earnings report today, and check out the main news hub for more gadgets, gizmos, and everything in-between here on SlashGear forever more as well!