Google puts Android on lock-down: Non-fragmentation contracts, standardized ARM chips, more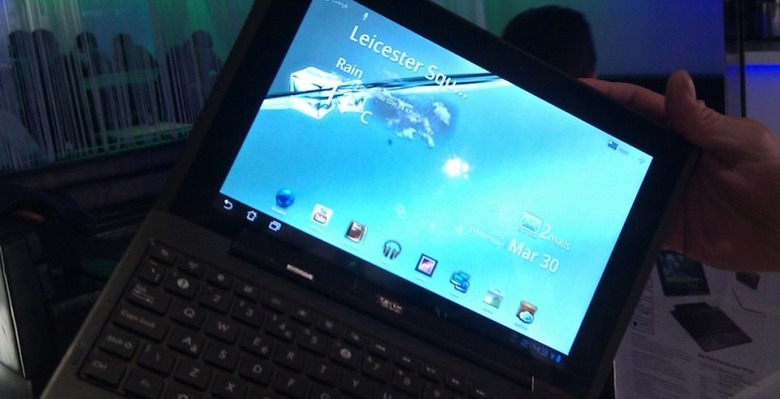 Google's approach to Android 3.0 Honeycomb, the version of its OS designed for tablets, has drawn criticism recently over the search giant's refusal to release the source code to OEMs; now, it seems, that could be part of a push to reduce fragmentation. According to DigiTimes' sources, Google is considering "standardizing" not only the Honeycomb software but collaborating with ARM to standardize the chipsets Android 3.0 will run on. Meanwhile, BusinessWeek claims execs from multiple big name companies have confirmed that Google now insists on "non-fragmentation clauses" from partners hoping to have the earliest access to Android code, limiting the changes they can make to the UI, services and apps, and even which companies they can partner with.
The exact nature of each of those standardizations is not spelled out, so it's hard to say how the plans, if followed through, would sit with the open-source nature of Android at present. One suggestion the sources make is that it would mark a shift in Google's strategies to something closer to Microsoft's approach, where partners are limited in their access to the underlying code.
If true, the move could increase consistency and, with more boilerplate chips, smooth the upgrade process for device users. While Google is yet to comment, it's interesting to note that in our discussions with ASUS yesterday at the launch of the Eee Pad Transformer, one of the company's representatives pointed out that Google had been displeased with the custom battery-level wallpaper ASUS had developed, apparently suggesting that ASUS modified the core code in order to make it.
That fits with BusinessWeek's multiple sources, which claim Google has been clamping down on OEM individualization. While project lead Andy Rubin argues limits have always been part of the Android contract – such as the criteria which must be satisfied if a device wants to sport "with Google" branding – the leaks suggest Google has recently tightened its policies. Facebook's moves in Android have apparently been frustrated by Google's demands to see all code tweaks, and it's alleged that the company attempted to delay the release of Verizon smartphones that replaced Google search with Microsoft's Bing.
LG, Toshiba and Samsung are all believed to have been affected by the new policies, and it's alleged that the US Justice Department has received complaints over how Google handles Android and its OEM partnerships.