Google promises Galaxy Nexus sales by next week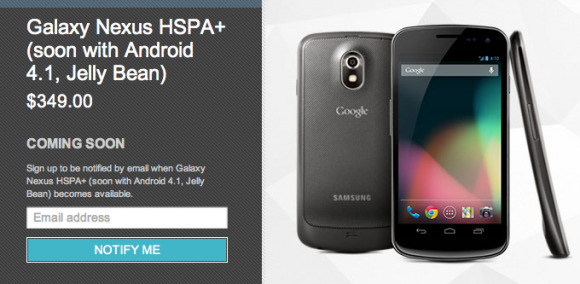 This week, as it were, Google has been banned from selling the Galaxy Nexus due to a court battle between Samsung and Apple and the software the smartphone contains. According to Google though, starting next week this ban will be lifted for the smart device because of a software update which will bring the newest version of Android, version 4.1 Jelly Bean, to the device, shipped and ready. This update also brings a tweak to the software which supposedly stops Apple's patent claim that's currently holding the device from sales.
This news comes at the same time as the rest of the legal statements sent to the press this week in light of the Apple vs Samsung case. Tucked away neatly in the statement presented to Joanna Stern at ABC News was a blip about next week being the first that Google would sell the Galaxy Nexus once more, this time with the Android 4.1 Jelly Bean update that attendees of the 2012 Google I/O developer convention have been enjoying now for several days.
Above: hands-on with the Galaxy Nexus and Google Now, a new feature included with the Android 4.1 Jelly Bean operating system update.
Have a peek at our full review of Android 4.1 Jelly Bean to see what new buyers of the Samsung Galaxy Nexus will be in for in just 7 days or so from now. Also have a look at the Google Play store's listing for the Galaxy Nexus and see for yourself if it's still temporarily out of stock / Coming Soon or if it is up for sale once again. Soon, we shall see!