Google Play store redesign revealed in new images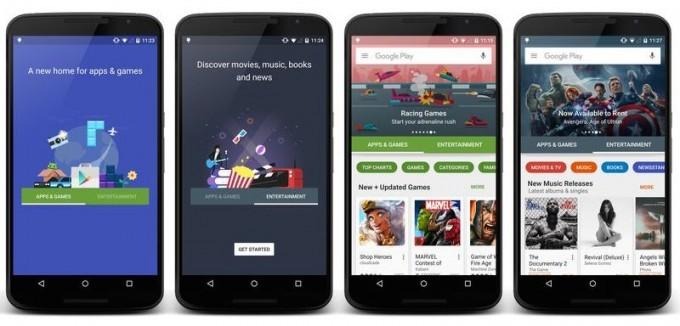 With the release of a new version of Android each year, Google's mobile operating system often see new interface designs and adjustments, especially with last year's debut of Material Design. Now it's time for the Google Play store specifically to get an overhaul of its own. A redesign of the app marketplace is on the way, and Kirill Grouchnikov, a software engineer at Google, has shared some of the first images on his Google+ page this week.
The new version will be known as Google Play 6.0. It seems to feature a simpler layout, with two main category tabs: one for Apps & Games, and a second for Entertainment. This replaces the existing layout with six tabs.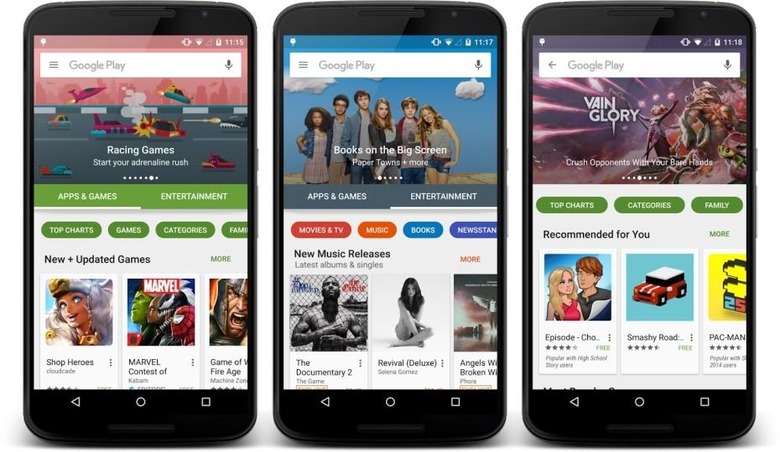 Visually, the store has new animations, including elastic scrolling when browsing vertically. There's also support now for languages that are written right-to-left, with Hebrew being shown in one of the images.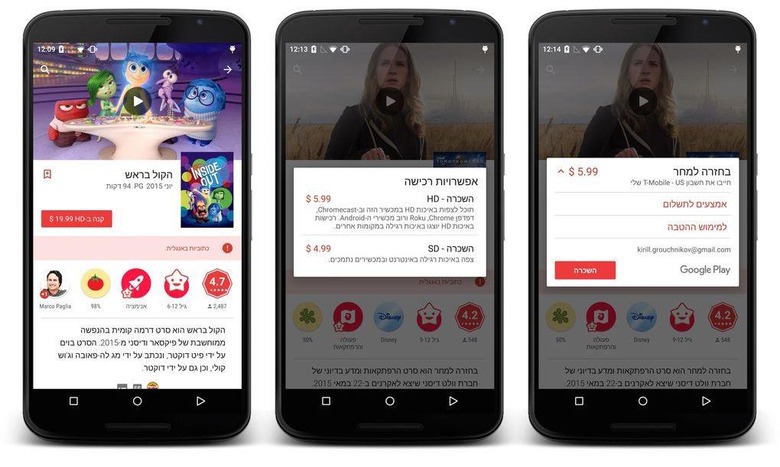 Grouchnikov didn't mention an exact release date for Google Play 6.0, but did say it would be "soon." With Android 6.0 Marshmallow starting to rollout soon, it seems likely the latest version of the Play store won't be far behind.
SOURCE Kirill Grouchnikov/Google+