Google Play Movies adds info cards for actors, actresses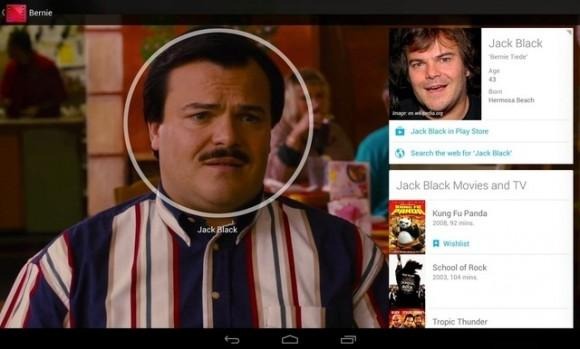 We all hate it when we're watching a movie or TV show and we can't put a name with the face. It's happened to the best of us, but Google has a solution that looks to take the embarrassment out of trying to guess that actor's/actress's name. Hot on the heels of Amazon's expansion of its X-Ray feature, Google has added "info cards" to the Google Play Movies & TV app.
The feature only works on Android tablets running Android 4.0 Ice Cream Sandwich or higher at the moment, but it allows you to pause the movie or TV show and tap on an actor's/actress's face, and an info card will pop up toward the side of the screen providing you fun facts and other information about the celebrity.
The info card display information such as age, place of birth, their character in that specific movie or TV show, and their recent work. You can also scroll through the info cards to learn more about the movie itself and even see the soundtrack so that you can know what that song is playing in the background.
The feature is now available for "hundreds of movies" on the Google Play Movies & TV app, and while the feature only works on tablets, Google says they're working on bringing it to more devices in the future, as well as implementing it in more movies and providing the feature to more users in other countries.