Amazon expands X-Ray feature to TV shows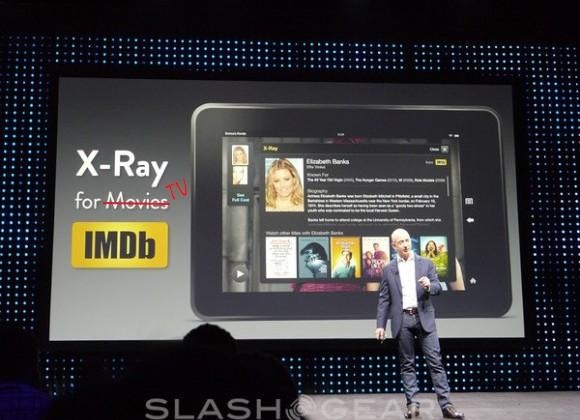 Back in September, Amazon announced a new feature for Kindle devices called X-Ray, which essentially gives users more information about the movie they're watching using data from IMDb. However, Amazon announced today that the feature is now expanding to include TV shows, meaning that you can now find out more information on that new television series you just started watching.
X-Ray is an Amazon feature that is also available on Kindle ereaders, and the feature first launched for books, allowing readers to gather more information about the story's characters and even more information on the author. Now that X-Ray is available for TV shows, viewers can tap on an episode to learn more about the show, including characters, actors/actresses, and quick facts.
Amazon says that the X-Ray feature gives users a unique experience when watching streaming content that you won't be able to experience anywhere else. Amazon wants the content portion of its physical products to be the most important aspect of the user experience, since that's what the company makes a profit on mostly.
Of course, X-Ray only works with content from Amazon's Instant Video library, so it's an exclusive feature that the company hopes will encourage more people to choose Amazon Instant Video over other streaming services like Hulu or Netflix. Amazon will be expanding X-Ray to the Wii U, but there's no word on whether or not they'll put it on other platforms like iOS or Android.