Google Play may let you "try before you buy" soon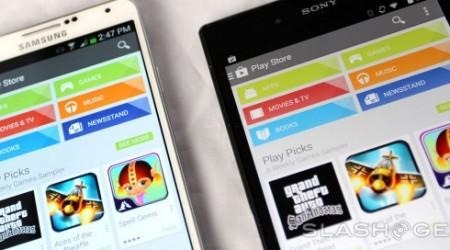 Android users: Would you be more likely to pay for an app if you got to try it out first? According to a new report, Google is banking that you will. A program, designed to let you try an app out before downloading a paid version, is reportedly being imagined within the walls at Google. The goal is to boost Play Store revenues, making the platform more enticing to Developers. Also, the report says in testing the apps ahead of downloading, we may save on data consumption on our carrier plans.
The report suggests Google wants to let users try apps without "downloading them in full", which may be a convoluted scheme if the goal is to save data. Unless Google is somehow imagining an in-app partition for testing, then letting us download the rest, we're left with streaming or downloading a smaller app for trial purposes. Neither would satisfy the data-saving angle Google is reportedly taking.
Still, the scheme is interesting. Google notes they paid out over $5 billion to Developers between May 2013 and June 2014 — but that's about half what Apple paid out. The App Store is also well-heeled in app purchases, while Google Play users (read: Android owners) love their free apps.
So, Android users, would a free trial of a paid app urge you to spend more in the Play Store? Tell us in the comments section below.
Source: The Information