Google Play Games app now available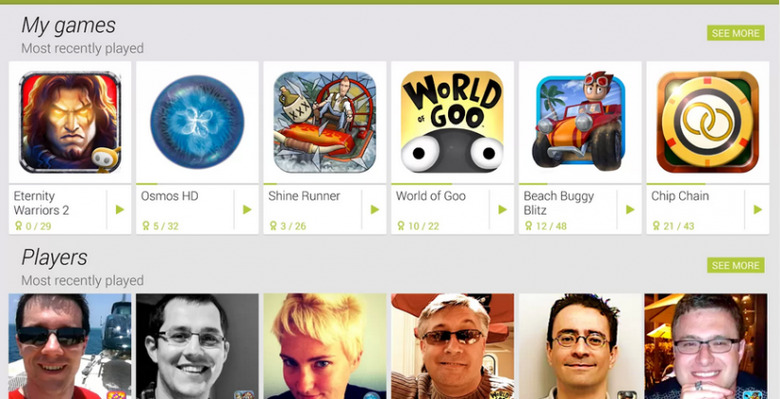 We knew the Google Play Games app would be arriving in the Play Store some time today, and now it is officially available for download. The same app will come pre-loaded on the newly announced Nexus 7 tablet, and will serve as a central hub of sorts for viewing game achievements, leaderboards, checking out what friends are playing, and all that good stuff.
Word surfaced about the Google Play Games app from Google at its event earlier today, with the news perhaps being drowned out by the excitement surrounding the new Nexus 7 and Android 4.3. As its name suggest, this is a dedicated gaming app, and makes it easier to stay on top of one's Android gaming habit, and makes it a bit easier for friends to check out what you're up to.
The app is only 2MB in size, and is available for devices running Android 2.2 and higher. Google is hailing its biggest features as a unified system of sorts that brings all the aspects of Android gaming together. With the app, users can discover new games by seeing what their friends are playing, and vice versa.
Players can play games with their friends, and see all the pertinent details related to that. The Google Play Games app can also be used to jump into multiplayer games, and to compare scores with other gamers playing the same app. There's also achievement tracking, letting gamers see, for example, what they've unlocked for a particular game, and what achievements are left to earn.
In case you missed it, the Google Play store was also in news today for adding a textbook category, giving it a further push into the educational market. The category allows students to either rent or purchase textbooks, depending on need and availability.
SOURCE: Android Community