Google plans drastic split to escape further antitrust fines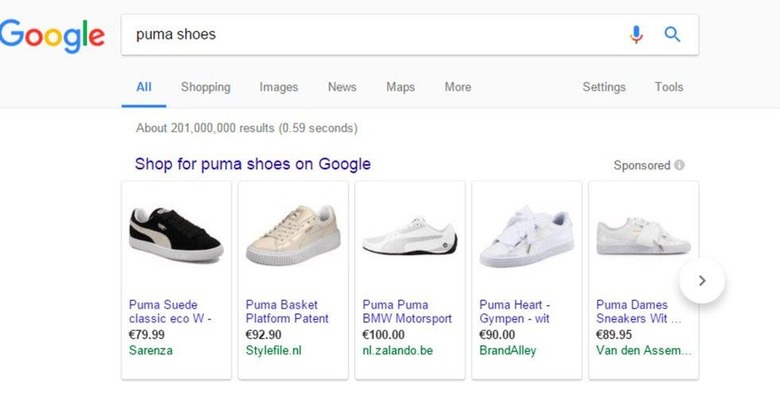 Facing a potentially expensive deadline in Europe, Google will reportedly take drastic steps to avoid another antitrust fine over allegations its comparison shopping service squeezes out the competition. Regulators in the European Union had taken Google to task over how its Google Shopping system worked, picking up on complaints by rival shopping comparison services that the search giant was hogging the prime results positions for itself. The EU had given Google until Thursday, September 28 to come up with a solution.
If it doesn't, the outcome could get very expensive. Google was fined 2.4bn euros, or $2.8bn, back in June 2017, after the European Commission deemed it was guilty of antitrust behavior. "Google has systematically given prominent placement to its own comparison shopping service," the EC regulators decided, in addition to having "demoted rival comparison shopping services in its search results."
Google, unsurprisingly, protested, and said it would appeal the decision. However, according to sources familiar with the ongoing case and speaking with Bloomberg, that won't stop it from taking steps to address the EC's concerns. After all, it faces fines of up to 5-percent of daily revenue for not complying.
The fix, it's said, is to split off the Google Shopping division into a separate unit. That will be operated independently, and expected to bid for placement in the advertising panel shown the top of product-related search results, just as third-party services might. Those bids will be based on fair representations of its operating costs, in the process avoiding any accusations that Google overall is subsidizing the new division in an attempt to undercut its rivals.
The block will only be shown on European search results, it's said, and will contain ten slots each time. Availability of each will be based on an auction process, with the winner of those slots shown in a legend underneath. However, Google's competitors aren't entirely convinced.
Indeed, some have argued that this new approach is in fact worse than previous potential fixes Google had offered before. High among the complaints is frustration that Google the search company would end up making money from the auction process itself, rather than third-party shopping comparison providers having their links surface organically.
Back in June, when the antitrust fine was first announced, Google pushed back against rivals' claims of search result suppression, arguing that it was in fact acting in users' best interests. According to Kent Walker, the company's SVP and General Counsel, "people usually prefer links that take them directly to the products they want, not to websites where they have to repeat their searches."