Google Pixel XL VS LG V20 blind camera battle: Test the Best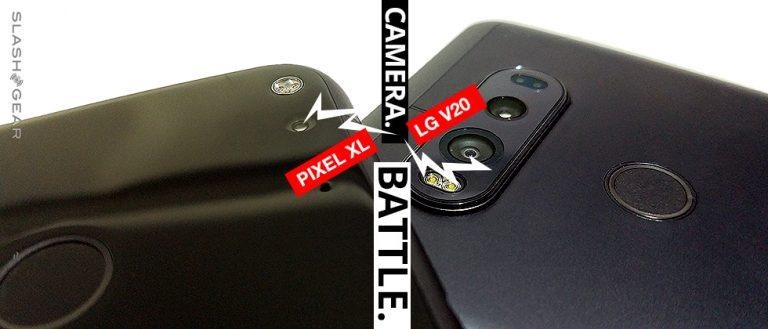 Over the weekend we ran a blind photo battle with Facebook between two smartphone cameras: the Google Pixel XL and the LG V20. These battles took place in two ways, one of which showed close shots and asked the viewer to vote on which was "better." Pulled back full-frame photos were also shown with viewers voting in a similar manner, this time with photos separated in a gallery, voted on with "Likes."
The Google Pixel XL and the LG V20 took three separate photos in low and medium-light conditions. SEE TOO:Galaxy S7 vs Pixel XL Camera Battle Lighting was a mix of natural sunlight and incandescent (yellow) indoor light. We've made an effort to keep the photo conditions the same – same angle, same area of touch focus, etcetera.
Regardless of that, non-scientific factors do come into play. The camera lens location on the LG V20 is different from the Google Pixel XL, for example. Because of this we've had to get creative with camera placement. That this battle took place on the internet makes this whole experiment a bit less than perfect, too.
The images below correspond to the votes that immediately follow them. Each set of votes were captured as of 10:30 AM Central Time on the 24th of October, 2016. We're leaving the poll open on Facebook for the foreseeable future, so don't freak out if, 10 years from now, the results seem a bit skewed.
Printer Zoomed
• Google Pixel XL: 18
• LG V20: 22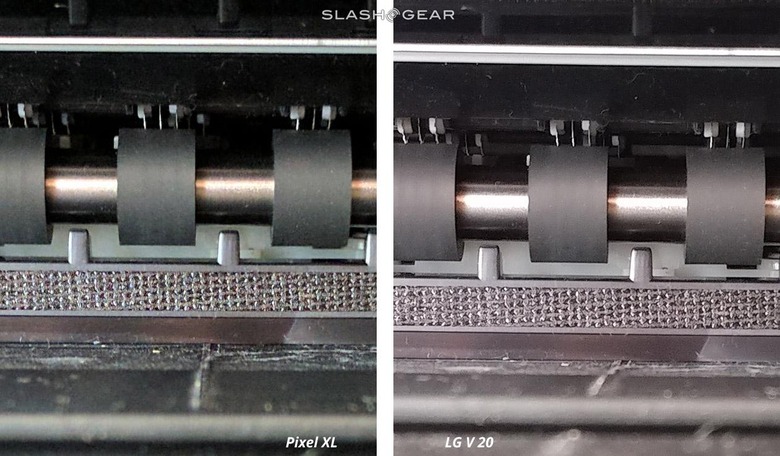 Printer Full
• Google Pixel XL: 34
• LG V20: 13
Of note is the fact that each of the three photos is part of the test presented in two ways. The "close-up" shots are actually cropped versions of the larger images. The only photo where a cropped photo changed the vote was the Printer above.
Hard Drive Zoomed
• Google Pixel XL: 27
• LG V20: 6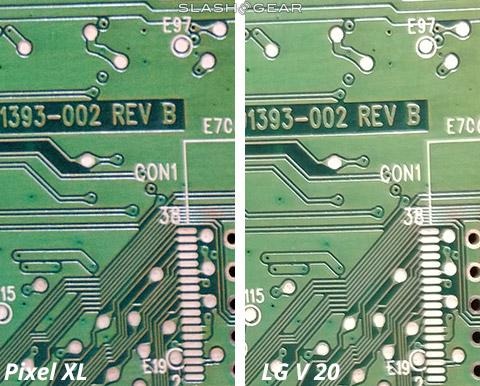 Hard Drive Full
• Google Pixel XL: 40
• LG V20: 12
Also important to note is the fact that some photos had far more votes than others. In this, the first time we've done this sort of voting process using Facebook, we've found that to be unique to the social network. Photos viewers feel stronger about see more votes while those with less obvious differences see fewer.
Book Cover Zoomed
• Google Pixel XL: 35
• LG V20: 3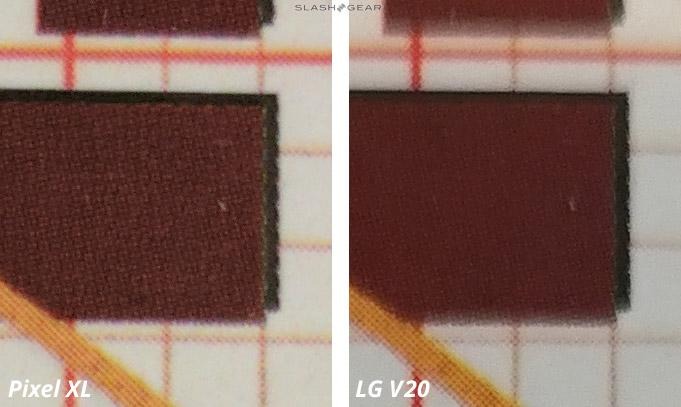 Book Cover Full
• Google Pixel XL: 32
• LG V20: 16
In this rather short and, again, unscientific test, we've found the Google Pixel XL to be the favorite. This test does not show that one camera is better than the other. A more objective test would include far more photos and a test run outside of the web. But for now, courage! Let us know if you agree with the results.