Google Pixel gets features from iPhone 7 and LG G2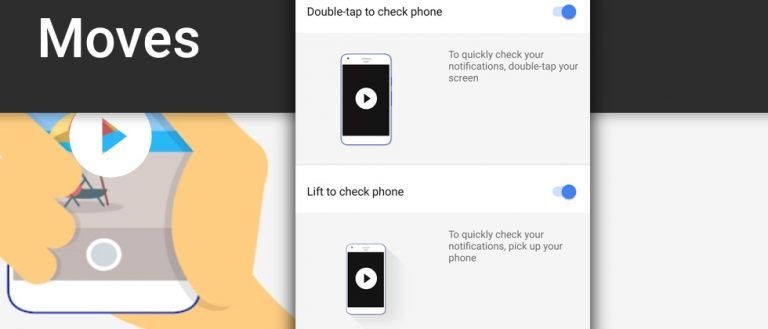 An update to Google Pixel devices brings features to match those of new iPhones and old Androids of several sorts. Coming to the Pixel this month – in waves – is an update which allows two new gesture features to be made active. Tap to Wake – in a form very similar to the Pixel – appeared first on the LG G2 – back in 2013, when it was called "Knock Knock." Apple's newer iPhones just got their "Raise to Wake" feature this year with iOS 10, while the Moto X had a similar feature back in 2013.
Tap to Wake was first introduced in its current iteration for a collection of Android devices back in a developer preview of Android M in June of 2015. Back then it was allowed in Display Settings. "Tap to Wake" already included "Double-tap anywhere on the screen to wake device" back then, and it worked for quite a few phones.
Back in 2013, Moto X introduced the Ambient Display. This feature allowed the device to activate just a small portion of its display to show notifications. This same screen appeared when the user pulled the phone out of their pocket. As you might imagine, it worked when the phone was face down and flipped face-up, too.
Here in 2016, both "Double-tap to check phone" and "Lift to check phone" are active on both the Google Pixel and the Google Pixel XL. As you'll see in the video below, the iPhone 7 is one of several iPhone models to have Raise to Wake.
The names of these gestures aren't too flashy, but they work great. Both continue to foster the professional, personal feel of a device that's already top notch. See our full Google Pixel review to see what it's all about.
Pixel users looking for the update should see it this week if not very, very soon. The update size is at or around 263 MB large, and could be sent to devices automatically. This update includes a security patch dated December 5, 2016.